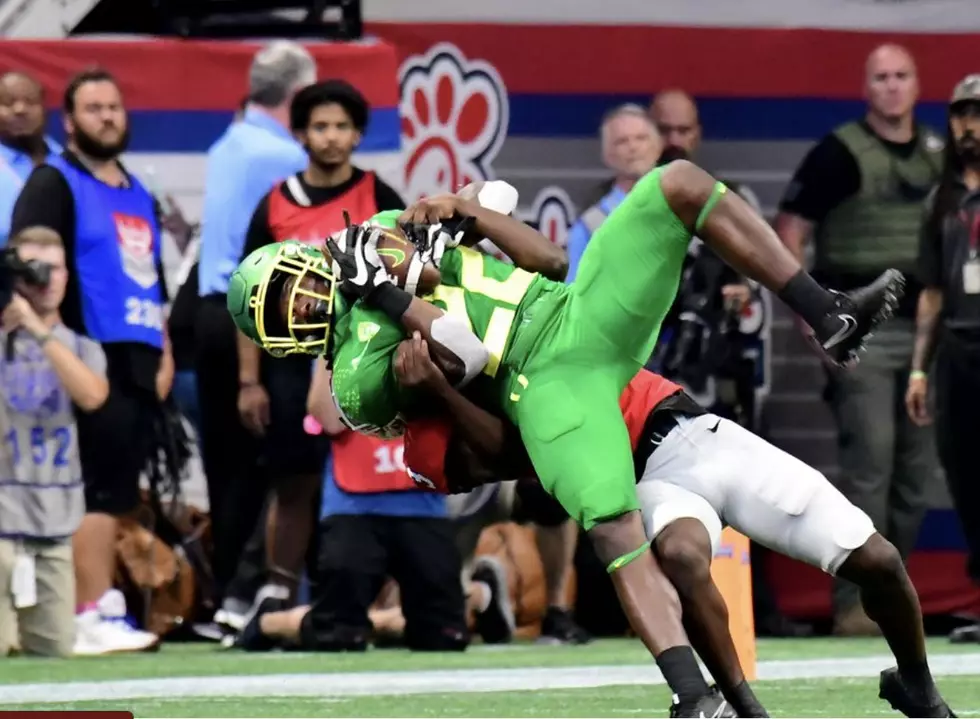 Tuscaloosa Native Kamari Lassiter Thrives in First Start With Dawgs Defense
Photo Courtesy @Dawgnation on Twitter
The No. 2 Georgia Bulldogs defeated the No. 11 Oregon Ducks 49-3 in their opening game to show the nation that the defending champions will still be a program to contend with in 2022.
The Bulldogs saw many new faces on defense after losing eight players to the NFL draft. One of the Dawgs that took advantage of an opening is sophomore cornerback and Tuscaloosa-native, Kamari Lassiter.
Lassiter made his first start for Georgia against the Ducks and contributed to a defensive effort that kept Bo Nix and Oregon out of the endzone in the first week. He served as the field cornerback and made three tackles and helped hold Nix to just 173 yards passing and forced two interceptions.
"We had a lot of passion," Lassiter said. "It was really fun because knowing you get to play against someone other than yourself, it was really fun. I had some nerves, but once I started playing with my guys, I relied back on my training."
The only negative for Lassiter came in the second quarter when the officials flagged him for an unnecessary roughness penalty for a Suplex tackle. The penalty put the Ducks inside the 15-yard line but the Bulldogs defense kept them out of the endzone. Oregon ended the drive with a field goal and the only points the Pac-12 team could muster for the game.
Lassiter, a former 3-star recruit out of American Christian Academy, has been called Georgia's most physical defensive back by head coach Kirby Smart throughout the offseason.
The Bulldogs moved up to No. 2 after its big win in the first week and will move on to face the Samford Bulldogs on Saturday at 3 p.m.
"From here, we have to keep finding ways to get better. We can't get complacent. It was a confidence booster because we have been putting in work all offseason and summer, so to see it come to fruition, it is a good feeling. We can't just sit on that. We need to keep getting better," said Lassiter.
ACA Defeats Holt, 42-14
The visiting ACA Patriots took down Holt 42-14 to open region play for 2022.
Tuscaloosa Academy at ACA Week @ 2022