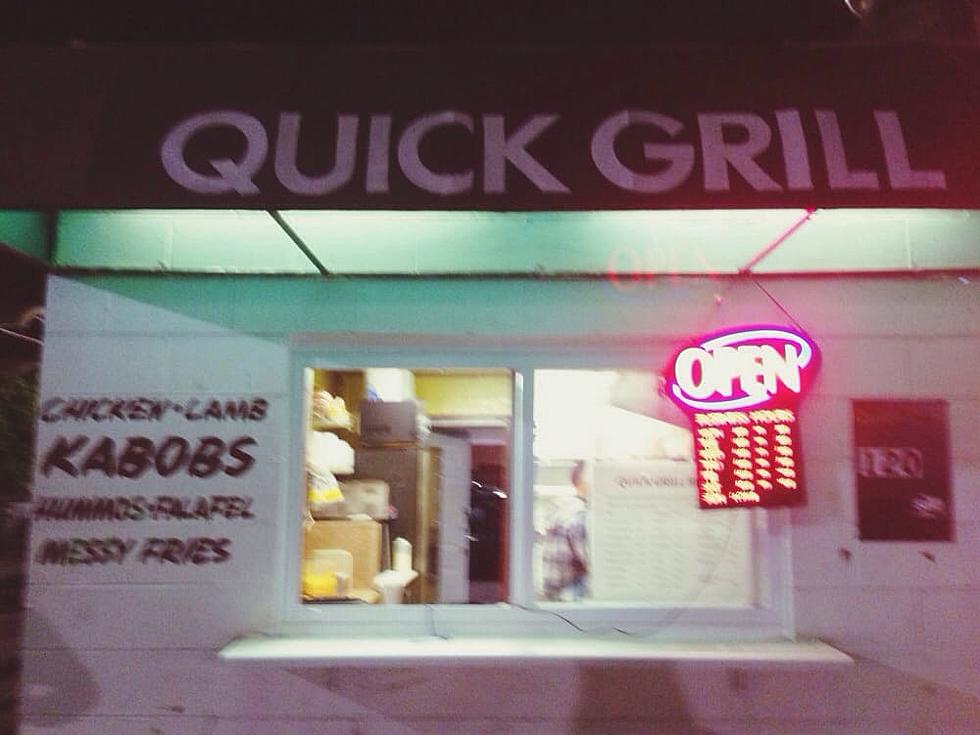 Tuscaloosa Gems: Quick Grill on The Strip
Credit Kathrine M
Drunk food is happy food.
There's so many great late night spots that truly highlight Tuscaloosa great restaurants and stops. I want to highlight a small business that most everyone knows here in the Druid City. They have been opened almost 2 decades and know what exactly what they're doing. Quick Grill is wedged between Houndstooth Sports-Bar and Publix Grocery. They specialize in the drunkest of foods. Cheese Fries, gyros, hamburgers, chicken sandwiches. Just a quick heads up, if you plan to get some food there, make sure to head to Egan's before hand, buy at least $30 in booze before you head across the street to fill your drunk cravings.
The best way to describe the spot is by showing Yelp comments and reviews. Behold.
There is nothing fancy about the food at Quick Grill. It is simply a conveniently located late night spot to get a bite to eat before or after hanging out with friends on the Alabama campus strip or in Temerson Square downtown. The veggie burger combo, lamb gyro, and chicken wraps are all favorites of my circle of friends. Overall, the food is always freshly cooked up within 10 minutes and satisfies any craving.
Drunk: amazing.

Sober: my 3yr old niece makes better burgers.
Order messy fries but only if you're drunk, if you're not be prepared for the worst meal of your life.
With all that being said, Quick Grill is as 'Tuscaloosa' as Big Al.