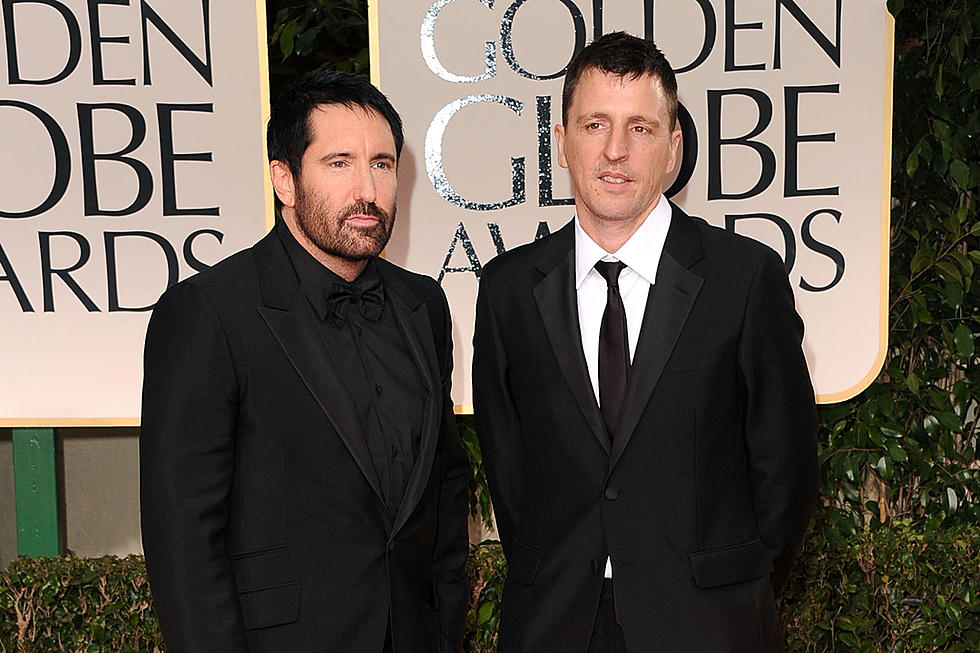 Trent Reznor + Atticus Ross to Roll Out 'Watchmen' Score Over Three Volumes
Jason Merritt, Getty Images
HBO's highly anticipated Watchmen series began last night (Oct. 20), with fans getting a little taste of the music provided by the scoring team of Trent Reznor and Atticus Ross. With the show now underway, it's been revealed that Reznor and Ross have a lot of musical work ahead of them, with three volumes worth of music set to arrive before the year is out.
The score will arrive in three unique volumes, with the music strategically revealed over the course of the series. The only physical media of the Watchmen score will be 180 gram vinyl releases.
Reznor and Ross worked in collaboration with the show's writers, and while the artwork for each volume has yet to be revealed, there will be art and packaging for the vinyl release that explores the culture of Watchmen America and provides insights into the show's mythology and mystery.
The first volume is a 15-song release, with the only track revealed so far being the opening song "How the West Was Really Won." It's expected to arrive on Nov. 4. The second volume, 13 tracks in length, will follow on Nov. 25, with the final release being an 11 track offering coming on Dec. 16. Each volume will retail for $25.98.
Vinyl pre-orders are available now at this location and for more info on the sets, check here.
Trent Reznor's 50 Greatest Songs