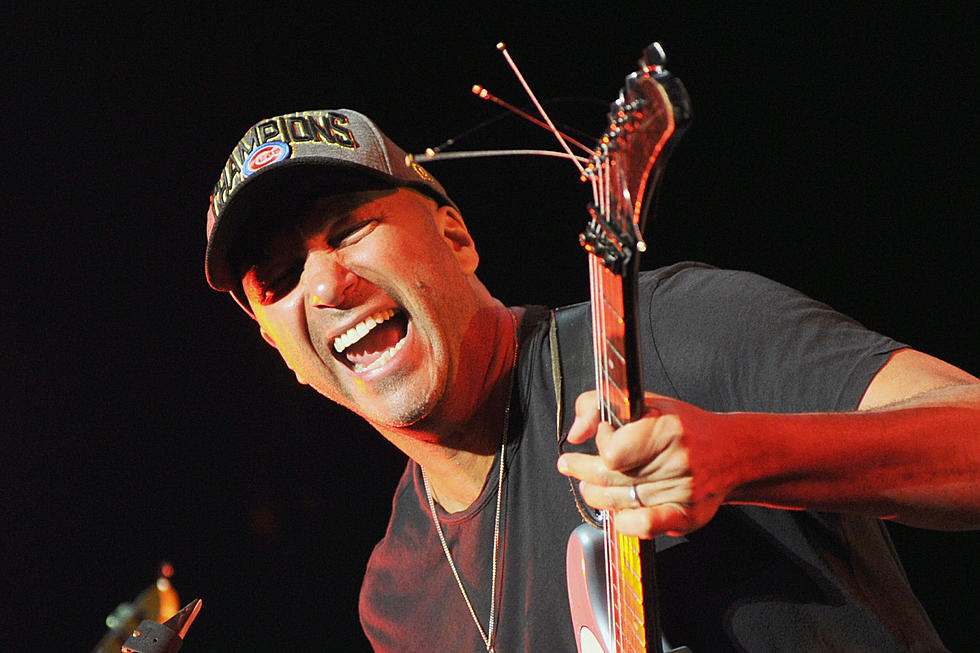 Tom Morello – White Supremacists Who Liked Rage Weren't Smart Enough to Know What Music Was About
Emma McIntyre, Getty Images
Rage Against the Machine guitarist Tom Morello, who last year released the collaborative solo album The Atlas Underground Flood, said online commenters offended by his political views aren't intelligent enough to understand the meaning of his music.
That's what he relayed in a Metal Hammer reader Q&A that emerged on Wednesday (March 9). One of the questions the musician fielded, in regard to his presence on social media, was, How do you feel about some fans telling you to stay away from politics?
"I have a number of thoughts," Morello responded. "One is that you don't trigger a free speech exemption when you pick up a guitar, that right remains intact."
He continued, "Secondly, people who are offended by my politics on Twitter or Instagram, please know it's because you weren't intelligent enough to know what the music that you were listening to all these years was about."
The rocker added, "For the music, you're welcome, but if you're a white supremacist or a proto-fascist, that music isn't written for you — it's written against you."
Morello has outlined his socialist political drive throughout his career, starting with his contributions to the activist rap-rock of Rage Against the Machine in the 1990s. In 2021, he spoke out against the U.S. Capitol attack, disavowed racist reductionism and offered support for displaced refugees.
This summer, the reunited Rage Against the Machine plan to begin an extensive concert tour they've plotted across North America. But they won't be performing at Coachella 2022, and they have already postponed several of the dates to next year.
The Atlas Underground Flood features Morello's collaboration with Rush's Alex Lifeson and Metallica's Kirk Hammett. It followed the Rage guitarist's The Atlas Underground Fire, also from 2021.
20 Artists Who Told Politicians to Stop Using Their Music
Politicians are consistently using songs by bands without their permission, and these artists had enough of it.