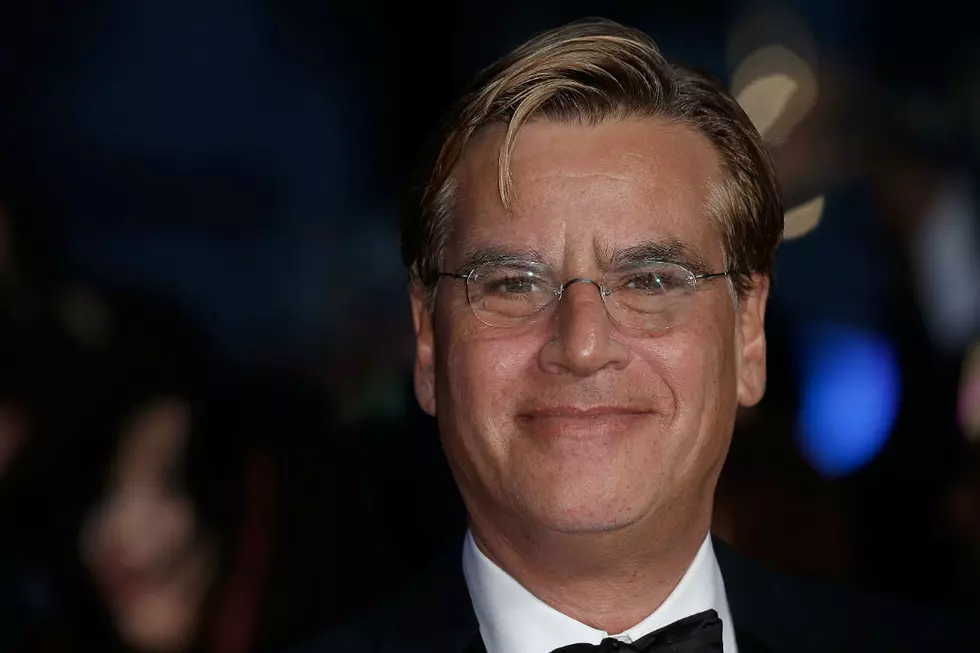 Harper Lee's Estate Suing Aaron Sorkin Over His 'To Kill a Mockingbird' Adaptation
John Phillips, Getty Images
Weeks before the second actors' workshop begins on Aaron Sorkin's To Kill a Mockingbird stage adaptation, he and producer Scott Rudin's Rudinplay have been sued for misrepresenting the story and the character of Atticus Finch in their version of the story by the estate of the late author Harper Lee.
Back when the rights to Harper Lee's book were optioned for a stage version — months before her death in 2015 — a contract was drawn up that made it clear that the characters and events of the story were not to be tampered with, and the author would have final say over the version that would be presented. Per The Hollywood Reporter:
Author shall have the absolute and unconditional right to approve the Playwright for the Play. … Author shall also have the right to review the script of the Play and to make comments which shall be considered in good faith by the Playwright, and the Play shall not derogate or depart in any manner from the spirit of the Novel nor alter its characters. If the Author believes that the Play does so derogate or depart, or alter characters, Producer will be given notice thereof as soon as possible, and will be afforded an opportunity to discuss with Owner resolutions of any such concerns.
Lee's estate representative Tonja Carter points to a Vulture interview that Sorkin conducted back in September, in which he described a kind of reinterpretation of the character of Atticus Finch, making him a bit less woke than he is in the source material.
As far as Atticus and his virtue goes, this is a different take on Mockingbird than Harper Lee's or [writer of the 1962 big-screen adaptation] Horton Foote's. He becomes Atticus Finch by the end of the play, and while he's going along, he has a kind of running argument with Calpurnia, the housekeeper, which is a much bigger role in the play I just wrote. He is in denial about his neighbors, and his friends and the world around him, that is as racist as it is, that a Maycomb County jury could possibly put Tom Robinson in jail when it's so obvious what happened here. He becomes an apologist for these people.
Atticus Finch is no stranger to reinterpretation, having been reimagined by Lee in the posthumously published prequel Go Set a Watchman, itself the subject of much criticism for its changes to a beloved character. Honestly, I'm not surprised by the fact that Sorkin wanted to shift some stuff around a bit — he's always been drawn to complicated, imperfect characters who go through drastic changes, and Atticus Finch the book character who knows for sure between right and wrong is maybe less interesting to Sorkin than an Atticus Finch who is probably kinda a little teeny bit racist too.
It's not clear whether anyone from Lee's estate has read Sorkin's script and knows for sure whether or not he's drastically strayed from the source material, but it'll be interesting to see how this plays out in the next few months as this play comes together.