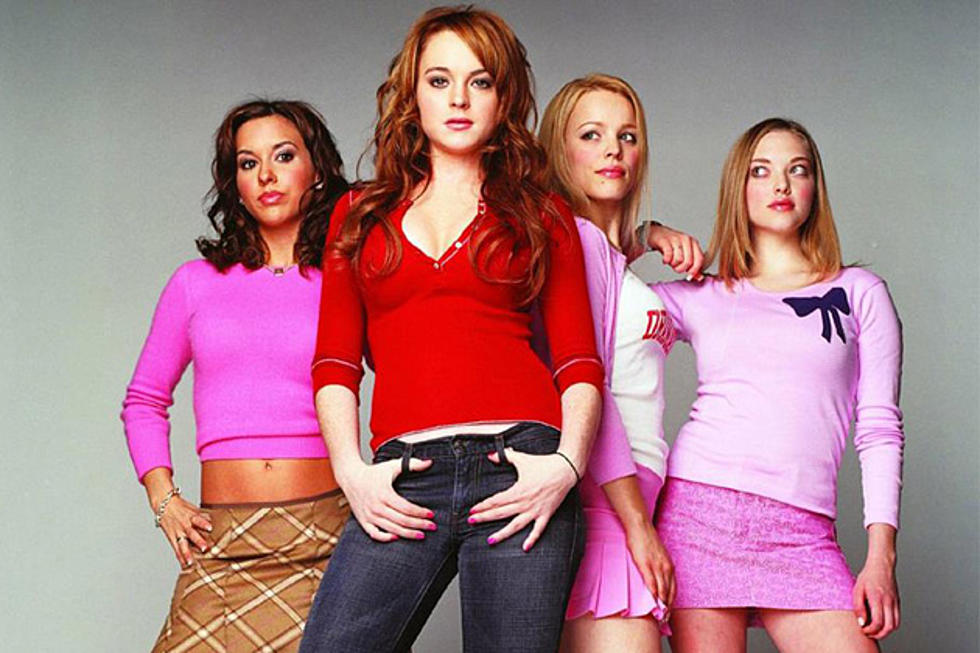 Tina Fey on 'Mean Girls' Musical: 'Yes, It's Happening!'
Paramount Pictures
Fans of the 2004 hit comedy Mean Girls have been left to wonder whether the long-ago mentioned musical version of the movie would ever actually come to fruition. Finally, Tina Fey has delivered official confirmation that things are moving along.
Fey addressed the rumors during a recent press conference promoting her upcoming film Whiskey Tango Foxtrot, according to a report from UK outlet Metro.
"My husband, (composer) Jeff Richmond and I, (along with lyricist) Nell Benjamin, have been working on it…Yes, yes, it's happening," she said, sadly offering no further details on the project.
The musical's been in the works for years now — Vulture reported on the show's progression in 2013 and then again in 2014, when Fey and her husband (the aforementioned composer Jeff Richmond) attended the Jazz at Lincoln Center's annual gala.
Speaking about casting, Fey said they aren't interested in hiring huge names, even for the main roles.
"I think we really want to find interesting people that no one has seen before. I don't think I can say Audra McDonald will play Cady," she said. "Hopefully we'll find a young person who, at this moment, is still in college but will be making her way to New York as we write. Still a fetus somewhere."
Richmond added, "I bet that we could try to get somebody deliciously unknown to jump into that role. Do you have anybody in mind? It feels like you would want to go out and find the new Andrea McArdle, like they did with Annie."
Mean Girls did get a straight-to-TV movie sequel back in 2011, which Fey admits she's not a fan of: "I don't know why I didn't just try to do Mean Girls 2."
But there's also a different type of sequel reportedly in the works — this time focusing on Rosalind Wiseman's book Queen Bee Moms and King Pin Dads.