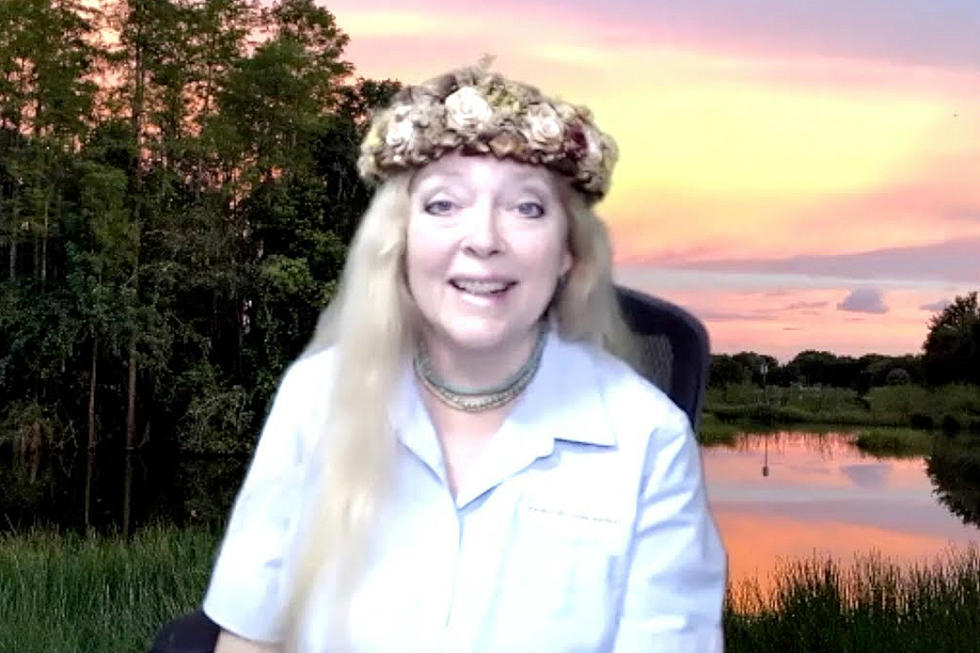 'Tiger King' Star Carole Baskin Comes Out as Bisexual
Josh Pieters & Archie Manners via YouTube
Enter your number to get our free mobile app
Carole Baskin, who became famous for her domineering role in Netflix's "Tiger King" mini-series, has just come out as bisexual.  Baskin said she first discovered her sexuality during the HIV/AIDS crisis in the 1980s.
After the "Tiger King" phenomenon made it to the top of everyone's watch list during the initial stages of the COVID-19 quarantine, Baskin was invited to participate in the 29th season of ABC's "Dancing with the Stars." Although she was eliminated during the third week (sorry for the spoilers), Baskin and her partner performed a show-stopping samba that was very appropriately "Lion King" themed.
However, Baskin's elimination from DWTS hasn't stopped her from making headlines. After she left the show, Baskin sat down with PinkNews and publicly discussed her sexuality for the first time.
"I have always considered myself to be bisexual," she said. "Even though I never had a wife, I could just as easily have a wife as a husband."
Baskin even went on to say she felt she was "born in the wrong body" because she was always such a tomboy growing up.
"Tiger King" quickly became Netflix's most popular series at the beginning of 2020, and Baskin was well-established as "Joe Exotic's" – the show's flamboyantly sinister tiger breeder – public enemy No.1. In January, the man who was once notorious for being the "Tiger King" was convicted by a grand jury to 22 years in federal prison for a murder-for-hire plot against Baskin.
"It's not a matter of what your sexuality is, this man is just a deviant in the way that he treats human life and animal life," Baskin said when asked about Joe Exotic and his representation of the LGBTQ+ community. "I think he's a malignant narcissist, and that it's all about him. It doesn't have anything to do with any of the communities that he may associate himself with."
While Baskin is no longer dancing on ABC's hit series or dealing with the absurd antics of a certain ostentatious zookeeper, she does still live in Tampa, Florida with her husband and is currently the owner of Big Cat Rescue, whose mission is "to provide the best home we can for the cats in our care, end abuse of big cats in captivity, and prevent extinction of big cats in the wild."
This Haunted Chicken House May Be the Most Alabama Thing Ever