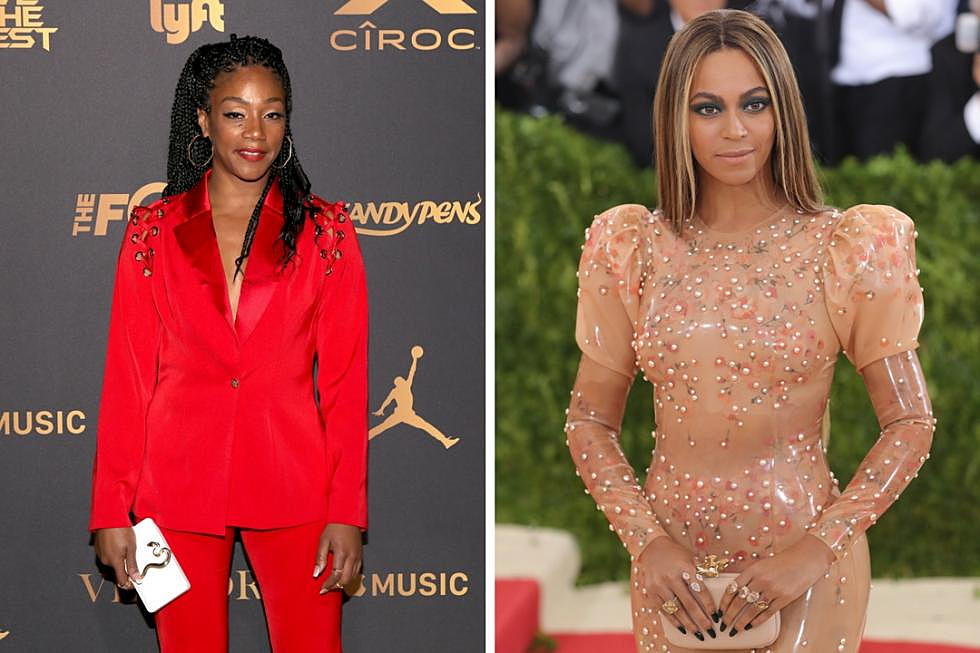 Tiffany Haddish Has No Problem Signing an NDA for Beyonce After 'Top Off' Lyric
Neilson Barnard/Getty Images for The Huffington Post; Jerritt Clark/Getty Images for Ciroc
On Friday morning (March 2), DJ Khaled unveiled his latest star-studded single, "Top Off," featuring Beyoncé, Jay-Z and Future. While the song was full of your usual braggadocios lines, there was one lyric in particular that had some listeners thinking Bey took at a shot at actress Tiffany Haddish.
"If they're tryna party with the queen/They gon' have to sign a non-disclosure," Beyoncé raps on the track.
Although the Queen Bey doesn't mention any names, her lyric comes just a few weeks after Haddish shared a story about an encounter with Beyonce and Jay-Z at a party. "I was talking to Jay-Z for a little bit, and there was another actress that was there who was also talking to JAY-Z," Haddish explained. "[The actress] touched JAY-Z's chest and Beyoncé came walking up like, 'B-----!'  But, she didn't say that."
After fans on Twitter began questioning if the Girls Trip star was the target of Beyoncé's lyric, Haddish took to Twitter to reveal she would have no problem signing a non-disclosure for Bey.
"I Love Beyonce part! Everything she said rang so real to me. Just know I will sign A NDA any day For Beyoncé," she tweeted. "But also know this I will fight for Beyoncé. I Love that woman she is a Gift from God."
While Haddish didn't say anything negative about Beyoncé in her original story, she did reveal a part of the Lemonade singer that many fans never get to see. "Her demeanor, her body from the way she walked up on them said, 'Get your hands off my man's chest,'" Haddish said. "So then she also started talking to the other actress and some other stuff happened but I'm not gonna say nothin' yet."