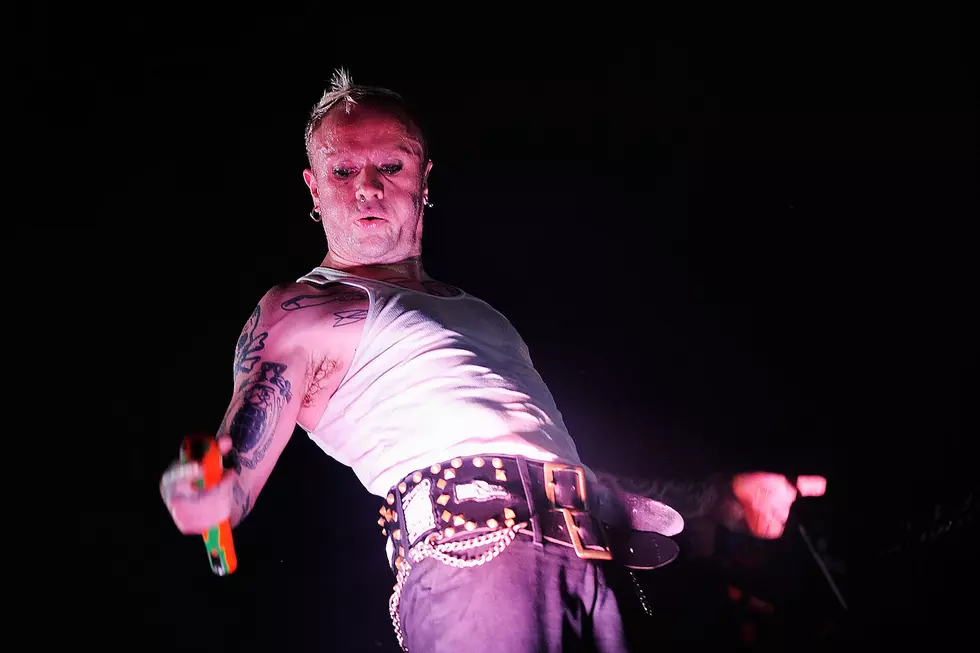 The Prodigy Share Message on Mental Health After the Death of Keith Flint
Stefan Gosatti, Getty Images
At the beginning of March, we received the sad news that The Prodigy frontman Keith Flint had died. Shortly after, his cause of death was ruled suicide. May is Mental Health Awareness Month, and The Prodigy have shared a message on the matter earlier today (May 7) on their social media profiles.
"It has been a tough time for everyone over the last few weeks since Keef's passing. If you are struggling with depression, addiction or the impact of suicide, please do not suffer in silence," the band says, affirming their support of mental health improvements campaigns.
Flint was found unresponsive in his home in the United Kingdom on March 4 at the age of 49. The Prodigy had their first U.S. tour in a decade scheduled for this year. The frontman joins a growing list of musicians who have taken their own lives in recent years, including Chris Cornell and Chester Bennington.
Mental health struggles affect everyone. Take care of yourselves and don't be afraid to ask for help if you need it. The National Suicide Prevention Lifeline offers free and confidential help and can be reached at 1-800-273-8255.
Rockers We've Lost in 2019