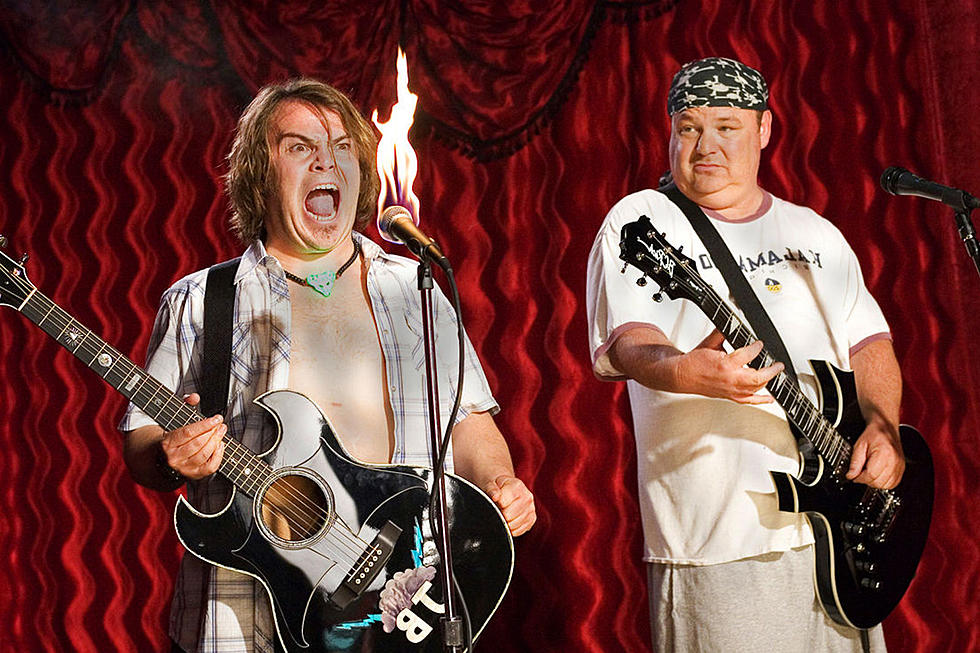 Tenacious D Announces a Sequel to 'Pick of Destiny' Is Coming
New Line
It's been more than a decade since Tenacious D — Jack Black and Kyle Gass — graced movie screens in Tenacious D in the Pick of Destiny. Spinning out of the band's beloved cult HBO comedy series, and following several successful live tours and maybe the greatest comedy rock album of all time in 2001, Black and Gass moved to the big screen with admittedly mixed results. The Pick of Destiny didn't have quite the same comic snap as the album or TV show, and it grossed just $8.3 million in U.S. theaters.
It was no surprise that The D did not return to movie theaters after that, but apparently that might soon changed. According to myAJC, at a recent concert, Black and Gass announced that there would be a sequel to The Pick of Destiny. Here's Black's exact quote:
"I don't know where you'll be able to see it, but we have decided that it's happening and it's coming out."
After The Pick of Destiny's run in theaters, it probably doesn't make much sense to try another big-screen movie. But 2018 is a very different world than 2006, and any number of streaming sites would pay handsomely for new Tenacious D content, particularly if they could pair it with the previous film and series.
I'd expect whenever this movie arrives, it happens online. (Then again, Black is on a bit of a career upswing thanks to films like Goosebumps and the surprise blockbuster, Jumanji: Welcome to the Jungle.) And if you've never watched the old Tenacious D series you can watch it on HBO GO, or on Prime Video right now. It is very much recommended.
Gallery - The Best Comedy Movie Posters Ever: