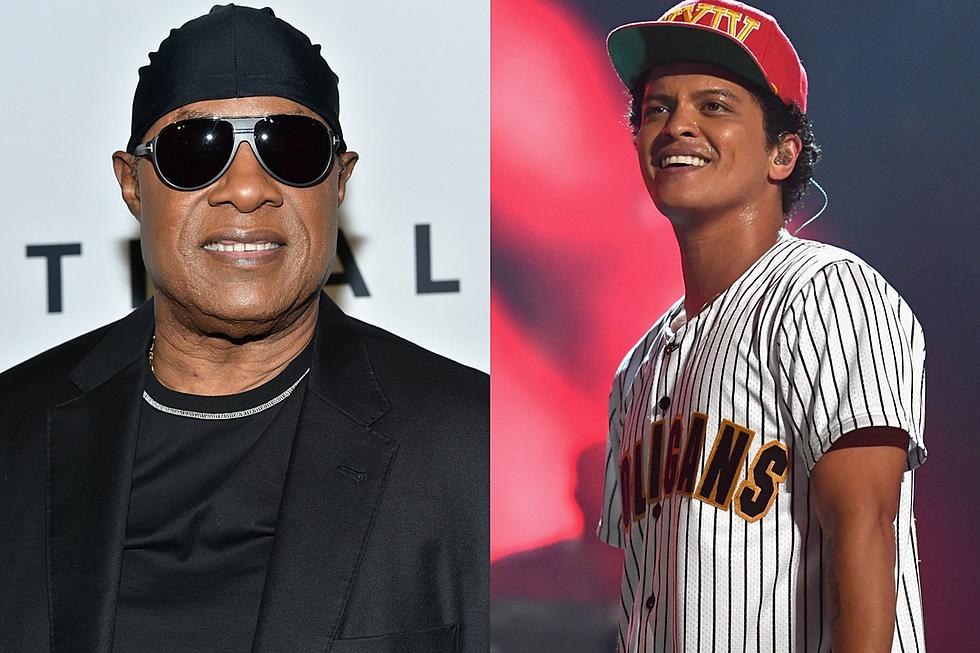 Stevie Wonder Defends Bruno Mars After Cultural Appropriation Accusations
Mike Coppola/Getty Images; Paras Griffin/Getty Images
"Here's the thing, God created music for all of us to enjoy. So we cannot limit ourselves by people's fears and insecurities," the 29-time Grammy-winner told TMZ when they caught up with him in Los Angeles. "He's a great talent, so all the other stuff is just bulls---. He was inspired by great musicians and great artists and songwriters. So it's cool."
Mars, a Hawaiian-born singer of Puerto Rican and Filipino descent, has long fielded allegations of appropriation. When his 2016 album, 24K Magic, swept the Grammys in January, some believed it was because he's a non-black musician who sings predominately black music, and the awards show has a track record for neglecting black artists. Others, meanwhile, argued that being a person of color automatically meant Mars could not be an appropriator.
The blowback resurfaced when YouTube channel the Grapevine debated the topic in a now-viral video, during which writer and activist Seren Sensei claimed Mars "takes pre-existing work and he just completely, word-for-word recreates it, extrapolates it."
Wonder, apparently, firmly disagrees. Watch his TMZ video below.
Bruno Mars' Style Evolution