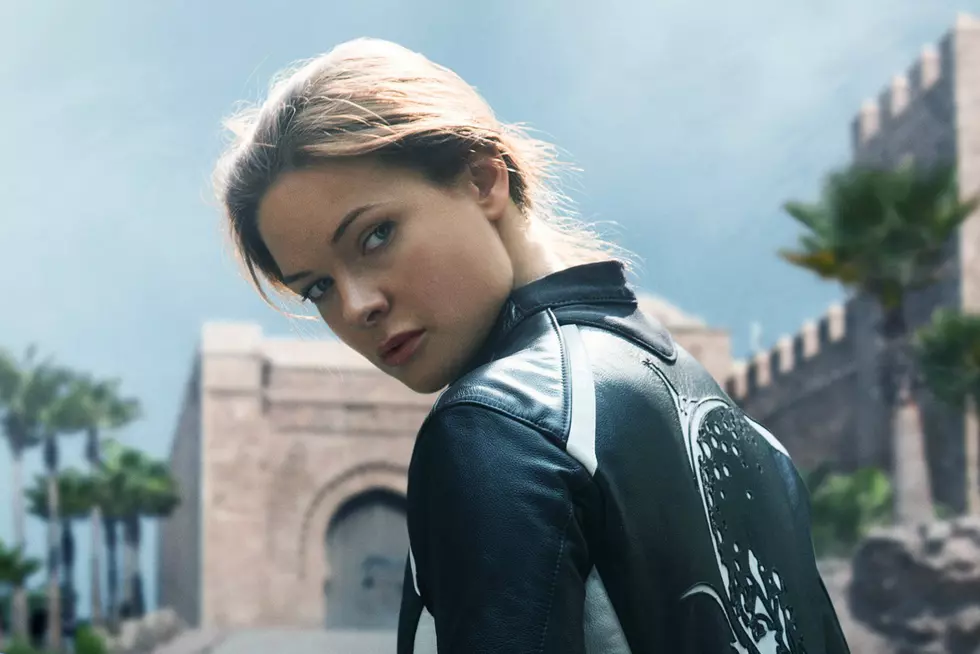 Squad Up: Here's the Awesome Female Cast of 'Mission: Impossible 6'
Paramount Pictures
With this past week's news that Michelle Monaghan has joined the cast of Mission: Impossible 6, we're now looking at a pretty awesome group of leading ladies for next year's installment in the Mission: Impossible franchise. The Monaghan casting was both exciting and not particularly surprising; when writer-director Christopher McQuarrie announced a few unexpected returns to the cast for this film, Monaghan's character seemed the most obvious piece of unfinished business in the film. This franchise has always attempted to build out continuity between films  —  loose though it may be  —  and bringing back Ethan Hunt's ex-wife was the perfect way to add emotional gravitas to the spectacle.
And McQuarrie isn't waiting to show off his talented female cast. Recently, McQuarrie gathered his female leads  —  Monaghan, Rebecca Ferguson, Angela Bassett, and Vanessa Kirby  —  for a quick photo on the set of the film. The director shared the results on social media this weekend (via Heroic Hollywood) and, well, the photo speaks for itself:
Here's the best part: there's about a 0% chance that these actresses won't be allowed to throw down. We've known for years that Tom Cruise movies are perhaps the best place in Hollywood for an actress to be treated as an equal onscreen; back in October of last year, Vulture devoted an entire article to idea that the best place for women in action movies is next to Tom Cruise. If you find yourself worried that actresses like Bassett or Monaghan won't be treated as onscreen equals to Cruise and company, odds are good you haven't actually seen a Mission: Impossible movie. Might I recommend you check those out ASAP? They're really as fun as everyone suggests.