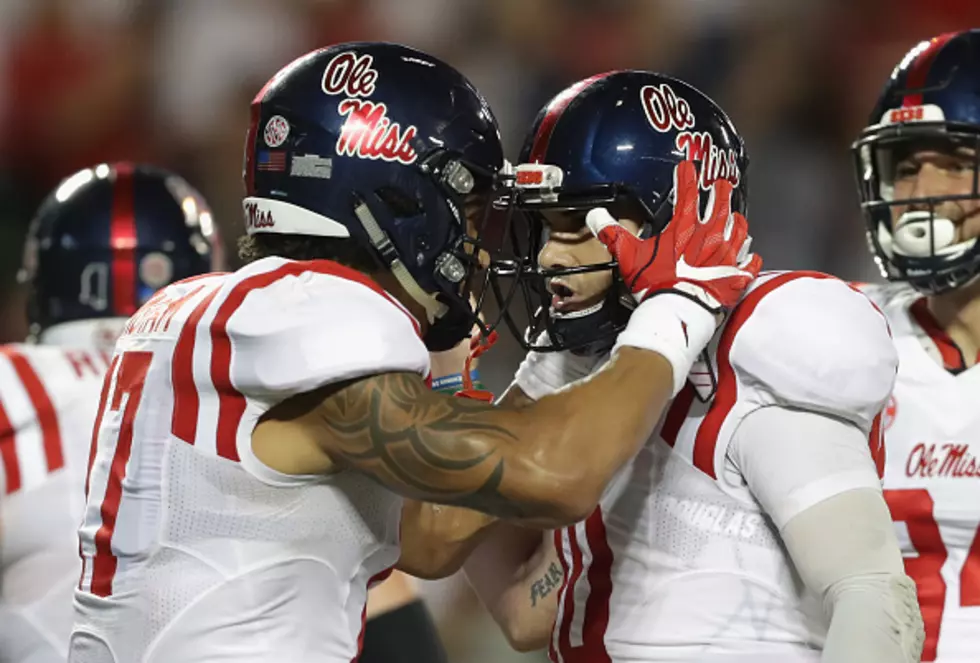 Should the Crimson Tide fear Ole Miss this Upcoming Season?
Getty Images
Enter your number to get our free mobile app
Lately I've been thinking about the future of Alabama football and how it's going to hold up against the possibly the strongest SEC of all-time.
You look at the SEC East and I'm telling you the might have 3 or 4 teams with a 9 win season, and that's scary. Looking at a revamped Tennessee with a bunch of seniors returning and the media saying "Tennessee is Back". Georgia is going to be a contenter for the SEC championship, no doubt. Florida is returning with their star QB and an attitude for revenge. Lastly in the east, Kentucky has picked up some stellar recruits OUT OF NO WHERE (I wonder how that happened..) but that team looks stout like a Guinness.
Looking at the SEC West is terrifying. TAMU is still looking for a championship and honestly, they could win the whole SEC without a problem but there's a few teams that they have to overcome along the way to get the natty. Honestly, not worried about LSU, 8 win season at the best. Auburn is returning with a trained and readied Bo Nix, Alabama's worst nightmare waiting to happen again..
But the reason for this article is simple.. Ole Miss might wipe the table.. You might be thinking "oh there just a team with new coaches that have done great on other teams".. THAT IS EXACTLY WHY I'M WORRIED. Lane Kiffin is a monster. Let's never forget that. The man is a football genius with a grin on his face at all times, that is some evil villain-ish stuff right there. The dude has coached in the NFL and 4 other winning programs in the NCAA. Something about him that players love is, he's easy to work for and treats the players like as if they were his own brothers. He's a man's man. My hot take is this, Ole Miss will take down a 10 win team this year. Hopefully it's not us. Hopefully.