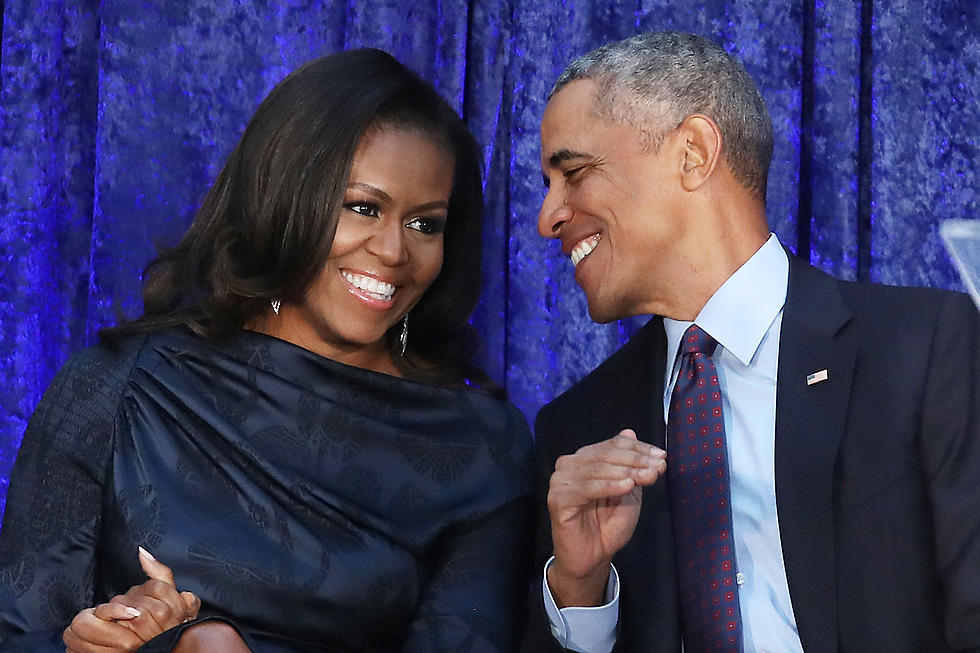 Barack and Michelle Obama Sign Multi-Year Film and TV Deal With Netflix
Mark Wilson, Getty Images
What do you do after two terms in the White House? Why not make some movies and TV shows? That's what the Obamas are gearing up for next, signing a Netflix deal to develop a ton of new content for the streaming platform.
Netflix announced on Monday that former President Barack Obama and former First Lady Michelle Obama have signed a multi-year deal to produced films and TV series for Netflix. Your mind might immediately assume this means of bunch of documentaries, but a whole variety of content is in the works, both scripted and unscripted, docs and features.
In a press release, President Obama spoke about the joys of helping people tell their stories and how he and Michelle plan to continue that with Netflix. "We hope to cultivate and curate the talented, inspiring, creative voices who are able to promote greater empathy and understanding between peoples, and help them share their stories with the entire world," he said.
So what exactly do Obama-produced films and TV series look like? The Netflix announcement doesn't reveal details, but we have a few ideas thanks to a New York Times report from earlier this year. The Times wrote that the then-unsigned deal may involve programming that would align with the couple's "beliefs and values" and address topics that have "continued to divide a polarized American electorate." That could involve the former POTUS moderating conversations around subjects like health care, voting rights, immigration, foreign policy and climate change.
The Obamas are the latest to sign a massive deal with Netflix. Soon your time will eaten up by deciding which of the many Obama, Ryan Murphy and Shonda Rhimes' Netflix series to binge.
Gallery – The Best Netflix Originals, Ranked: