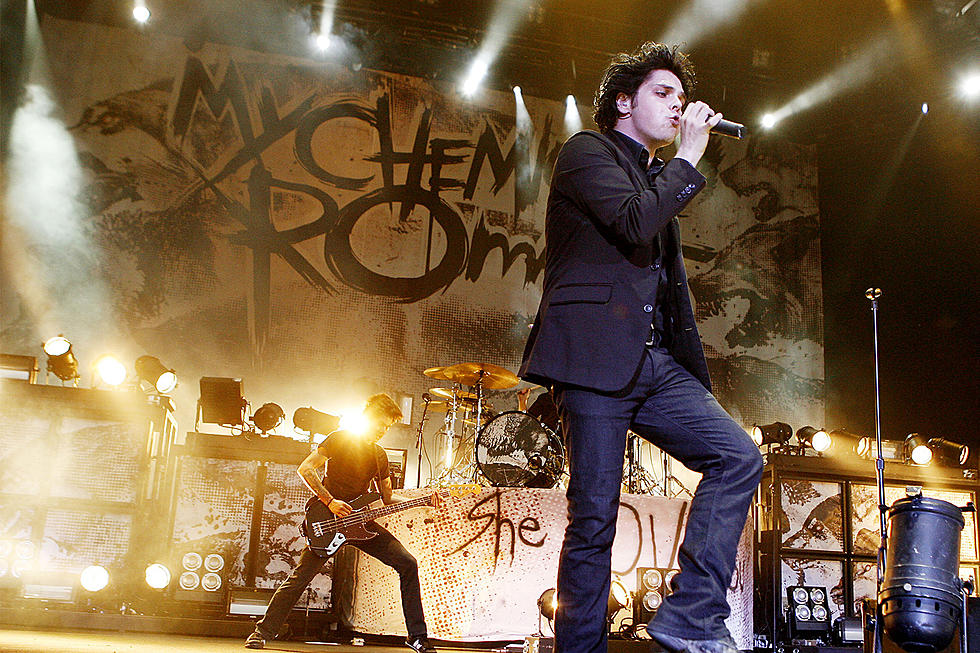 My Chemical Romance Announce Special Guest for Comeback Show
Kevin Winter, Getty Images
My Chemical Romance have announced that post hardcore legends Thursday will be the opening band on their first comeback show on Dec. 20 at the Shrine Expo Hall in Los Angeles.
The announcement came on social media where the reunited My Chem said they "are crazy excited to have our dear friends Thursday as a special guest at the Shrine show." If you're looking for tickets, that's too bad — the show is already sold out.
This is likely the last time fans will be able to catch Thursday, who, like My Chemical Romance, were formed in New Jersey. In late 2018, the group made the decision to split up by the end of 2019, playing what was intended to be their final show earlier this year. Their reunion began in 2016 after disbanding four years earlier, though the second go did not yield a new record. No Devolución, Thursday's sixth and final record, was released in 2011.
Thursday frontman Geoff Rickly produced My Chemical Romance's 2002 indie debut, I Brought You My Bullets, You Brought Me Your Love and served as a mentor to the band in their early days.
Since announcing their return and first show, My Chemical Romance have booked more dates around the globe and are set to appear at Download Festival in both Australia and Japan with another concert on the books in New Zealand. Find out more here.
Every My Chemical Romance Song Ranked