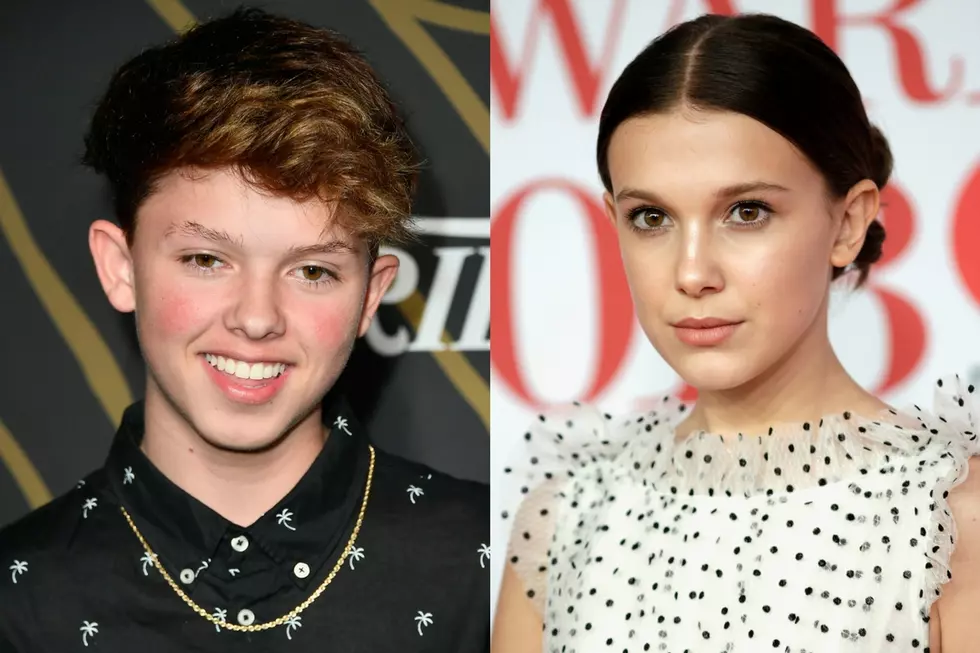 Millie Bobby Brown, Jacob Sartorius Duet in Adorable New Video
Frazer Harrison/Getty Images; John Phillips/Getty Images
The 14-year-old British actress and 15-year-old American singer teamed up on Sartorius' song "Nothin' with You" after confirming their relationship in February.
The video, which Brown shared on her Instagram account Sunday, shows the pair smiling and laughing as they trade verses. The post had received over 6.1 million views as of Tuesday morning.
"I love how you right where you want / when you wanna be/ But girl tonight, you should be next to me," Sartorius sings in the clip.
"You're the funniest, most caring person in the entire world," he gushed. "I hope this year brings you lots of great memories and moments you remember forever. Can't wait to see you, I love you and miss you so much!"
"Nothin' with You" appears on Sartorius' second EP, Left Me Hangin, which debuted in October. Brown is known for playing Eleven on the Netflix series Stranger Things, which was renewed for a third season in December.
Copyright © 2018 United Press International, Inc. All Rights Reserved