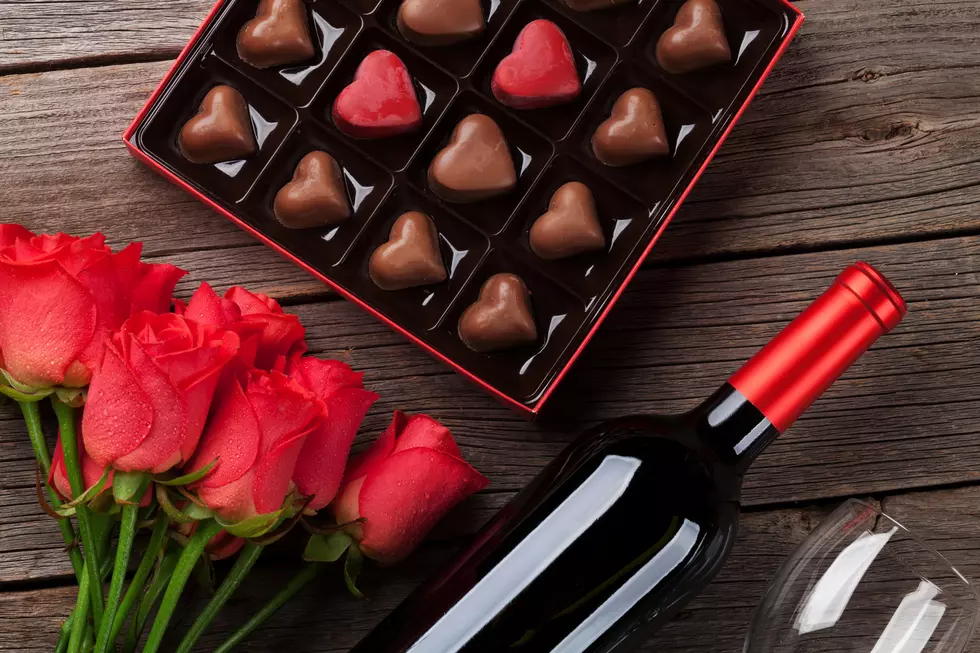 Local Restaurants Offer Valentine's Day Specials
karandaev
Many different restaurants in the Tuscaloosa area will be offering specials for Valentine's Day this year.
FIVE Bar
This restaurant has created a special menu that starts on Thursday and will run through Sunday. It will feature three courses and include items such as scallop linguine, gulf catch and a white chocolate cheesecake.
Items are priced per item and may cost approximately $56. They are fully booked on Sunday and will not be taking reservations for Thursday through Saturday.
River
This restaurant will only be accepting reservations. On Feb. 4, they were almost full.
They will be offering a three-course specialty menu for $60 per person. The menu features four choices for appetizers as well as the main course. Desserts are currently undetermined. Visit this link to see their full menu.
Enter your number to get our free mobile app
Evangeline's
As usual, this restaurant will host their Valentine's Day week. They are fully booked for Friday through Sunday, but this week-long event will start on Tuesday.
According to their Instagram, they will be offering "dinner menu packages, drink specials, festive décor and complimentary bubbles." They request guests make reservations due to the limited amount of seating available.
Dillard's Chophouse
The new chef will be unveiling a revamped menu for the restaurant on Friday. On Valentine's Day, they will be offering special menu add-ons, which are subject to change. The add-ons are a ribeye with blood beet risotto and a dessert of strawberry cheesecake.
They will not be running these on any other days but will have extra small tables out for customers over the weekend.
Sweet Home Alabama Food Bar
While they are not usually open for Sunday dinner, this year they will be offering a special Valentine's Day meal. It will cost $50 per person and will include dinner and a glass of prosecco.
There will be three courses and the menu is currently undetermined. The restaurant does plan to have a filet mignon or fish main course.
Chuck's Fish
This restaurant is currently accepting reservations, which they normally do not. They will be offering a special menu for Friday, Saturday and Sunday.
This three-course menu will include Valentine's Day cocktails and evening specials. A menu has been created, but it is subject to change. The current menu will include items such as stuffed mushrooms, rosemary grilled lamb, gulf catch piccata and white chocolate raspberry cheesecake.
The menu is priced per item and ranges from $47 to $58.
Side by Side
Located inside Embassy Suites, this restaurant will be offering a special four-course menu for $75 per person. Due to high demand, they will open at 4 p.m. on Valentine's Day.
The first course will include three appetizer choices, four-second course options, five entrée choices and three choices for dessert. To see the full menu, visit this link.
They will also be partnering with Embassy Suites. The hotel's Valentine's Day package will include a $150 credit to the restaurant and a bottle of champagne in the room. When using this package, you must secure a reservation with Side by Side.
Wine Market
This local business will be offering Valentine's Day Essentials Packages valued at $60. This package will serve two to three people and if you do not want a full package you can buy individual items.
Each package will include a select bottle of wine, a small french silk pie and a charcuterie board. The board will include three meats (prosciutto di parma, mild coppa and finocchiona salami), three cheeses (belle chèvre goat cheese, aged gouda and alpha tolman), assortments (pepper jelly, herb-roasted almonds, Wickle's Pickles, grapes, chocolate and french bread).
There is limited availability and the deadline to pre-order is Feb. 12 at 5 p.m. The packages must be picked up on Valentine's Day between noon and 2 p.m. The price includes tax and payment is required at pickup. To order please visit this link.
You Have to Eat at These 11 Tuscaloosa Restaurants Before You Die