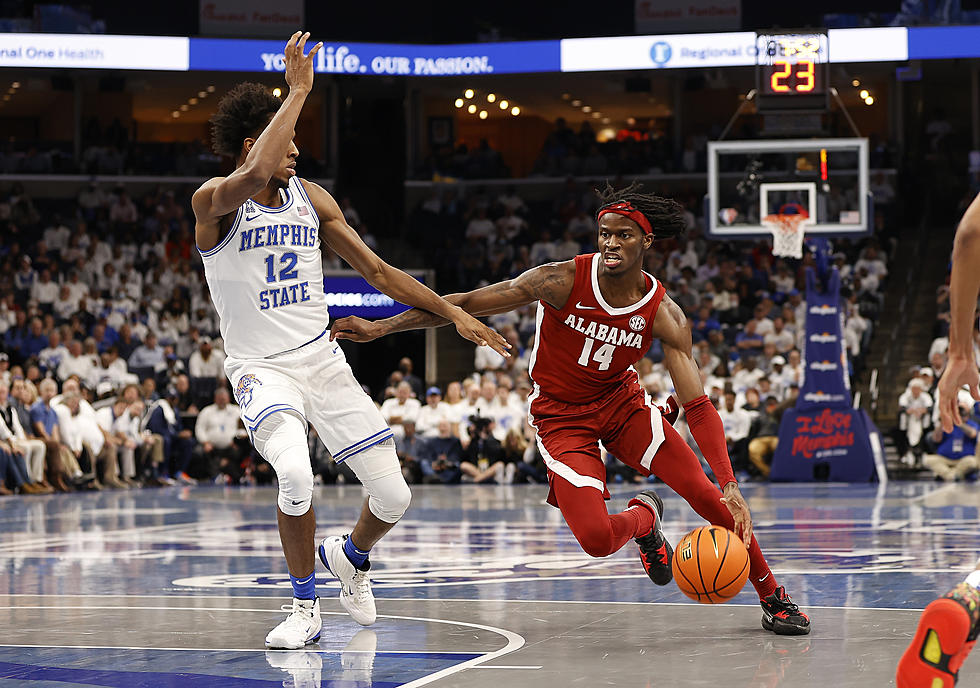 Keon Ellis Set To Workout With NBA Team In His Home State
Robert Sutton/CrimsonTidePhotos
I may have a favorite new NBA player from the University of Alabama after next year, and this player wins by default just because it's my hometown.
According to sources, Alabama wing Keon Ellis is going to work out with the Orlando Magic this week.
The original report said Ellis would work out on Wednesday, but after further research, it's looking like Ellis will work out with the Orlando Magic on Tuesday, June 14.
On top of having a new favorite player from the University of Alabama in the NBA, this might just reignite my passion for supporting the Orlando Magic. Even though they're the home team, we haven't been the best in the past years. with me not being a huge basketball fan anyway, cheering for the Magic isn't always the first thing I look to do.
The word is, that Ellis will not go undrafted this year.
During his last season,  Ellis averaged 12.1 points per game, 1.8 assists, almost two steals, and 4.2 defensive rebounds.
In his career with the Alabama Crimson Tide, he's played 65 games and started 40 of those, averaging 24.3 minutes.
Being from Orlando and always supporting my home team, I wonder if Ellis could be the spark my hometown team needs to go for another finals run.
When asked about his 2022 Combine experience, Ellis said it was good to play with guys he's never played with before, and meet new coaches.  Overall, "It was definitely a great experience."
We're wishing Keon Ellis good luck in the 2022 NBA Draft as the Orlando Magic have the first overall pick.
Alabama Football's Annual Lake Day - 2022
Take a look at the fun Nick Saban and his players had on the annual Alabama Lake Day!
Photos From the Crimson Tide's 2022 A-Day Game
Let's Help Get These Alabama Kids Adopted This Summer