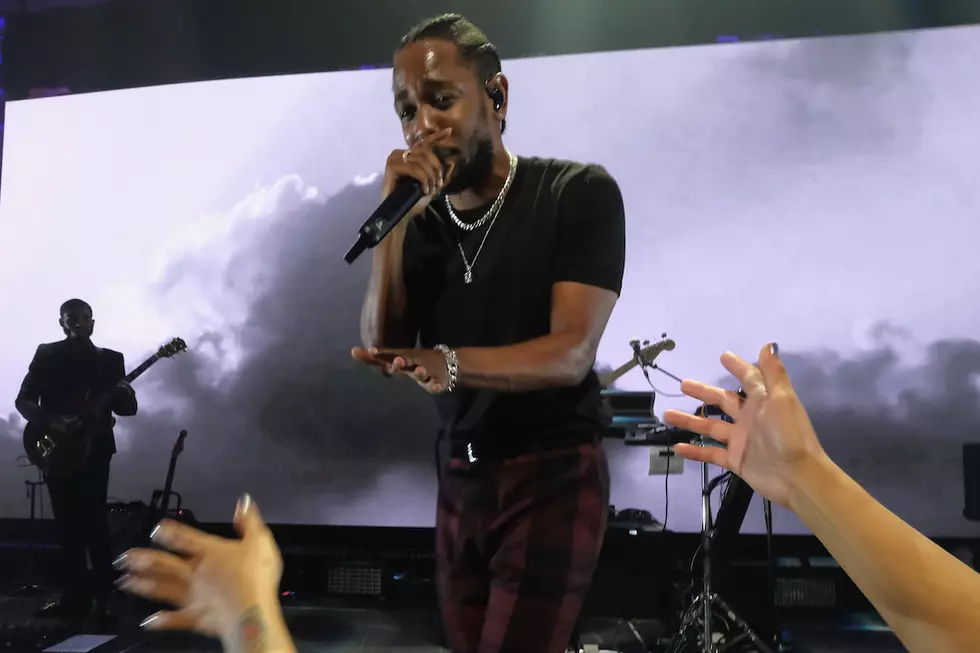 Kendrick Lamar to Perform at Halftime of College Football Playoff Game
Dimitrios Kambouris, Getty Images
Kendrick Lamar is going to kick off 2018 with a special halftime performance for the inaugural College Football Playoff National Championship.
The concert will take place at Atlanta's Centennial Olympic Park on Jan. 8 during ESPN's telecast of the College Football Playoff National Championship game. There's no official word if K.Dot's performance will be broadcast live.
"Having the opportunity to perform at halftime of what will surely be the best game of the year between two deserving universities is truly an honor," said Kendrick Lamar in a press release (via SB Nation). "Thank you, ESPN, for having me be the first halftime performer ever at the College Football Playoff National Championship."
ESPN seems eager to have Lamar perform during the college football game. "In each year of the College Football Playoff, we've been able to build upon the experience of the last," said Ed Erhardt, president, ESPN global sales & marketing. "This year is a true first for college football – and it makes sense that the hottest performer of the moment, Kendrick Lamar, would usher in this new era for the national championship game."
The CFP National Championship will air live from Atlanta on Jan. 8, at 8PM ET on ESPN.
Meanwhile, Kendrick Lamar officially unveiled his new collaborative sneaker with Nike. On Tuesday (Dec. 19), the Compton rapper posted on his Instagram page a photo of his new kicks and they look pretty cool.
In the photo below, Kung Fun Kenny is rocking a red and white remix of Nike's classic Cortez sneaker The words "Don't Trip" overlaps the black laces. There's no word on when the kicks will hit stores.
25 Best Rap Albums of 2017