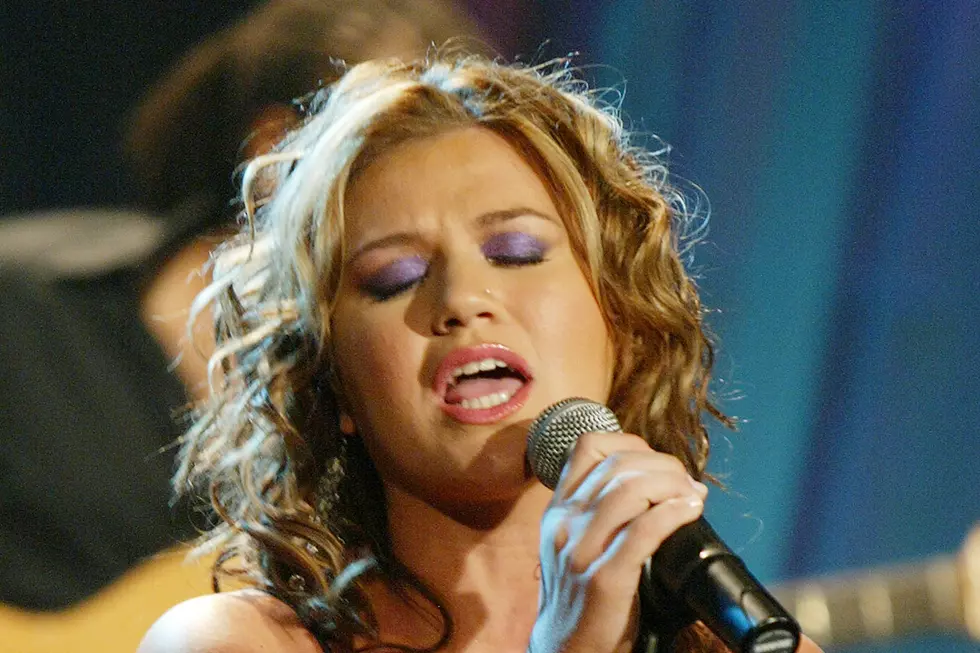 Kelly Clarkson Clarifies 'Suicide' Remark
Kevin Winter, Getty Images
Kelly Clarkson always projects an irrepressible good humor in public, but in a surprising new interview, she admits she was desperately unhappy at the peak of her pop career.
Clarkson tells Attitude magazine that after she released Breakaway in 2004, she was so unhappy with the extreme pressure she was under that she felt she couldn't take it anymore.
"When I was really skinny, I wanted to kill myself," Clarkson reveals. "I was miserable, like inside and out, for four years of my life. But no one cared, because aesthetically you make sense."
That album scored massive hit singles with "Since U Been Gone," "Because of You" and "Walk Away," selling millions of copies and catapulting Clarkson to worldwide stardom. But despite her success, she says, "It was a very dark time for me. I thought the only way out was quitting. I like wrecked my knees and my feet because all I would do is put in headphones and run. I was at the gym all the time."
Kelly Clarkson's 'Whole Lotta Woman' and 5 Others About Natural Beauty
Clarkson's battles over creative control of her music and career have been well documented, and she says it was during the run-up to her 2007 album My December that she realized she had to make some major changes.
"There's a song on My December called 'Sober.' There's this line, 'picked the weeds but kept the flowers,' and I just live my life by that, because you are who you surround yourself with," she states. "I was around some really negative people, and I got out of it because I had a lot of great people there too. It was a case of turning around, facing them and walking toward the light."
Now 35 and a mother to 3-year-old daughter River Rose and 1-year-old son Remington Alexander, Clarkson uses her own painful past to have important talks with her kids about self-confidence.
"Even from a young age, I think you should instill that people, your children, should always stand up for themselves or speak out when something is wrong," Clarkson tells People. "I think if we start it at that young age, and you start molding people and growing to these very elevated individuals that help elevate society. It's a really crucial time when you have children right now."
Update: After her comments in the Attitude interview were reported by multiple outlets including Taste of Country, Clarkson turned to Twitter to provide some clarification, writing, "Just to clear something up. I wasn't ever miserable because I had to be thin. I said I was miserable & as a result I became thin."
"I've never contemplated suicide because of my weight," she adds. "I said people had no idea I was unhappy oddly enough because I appeared healthy."
Country Stars Who Have Lost Weight