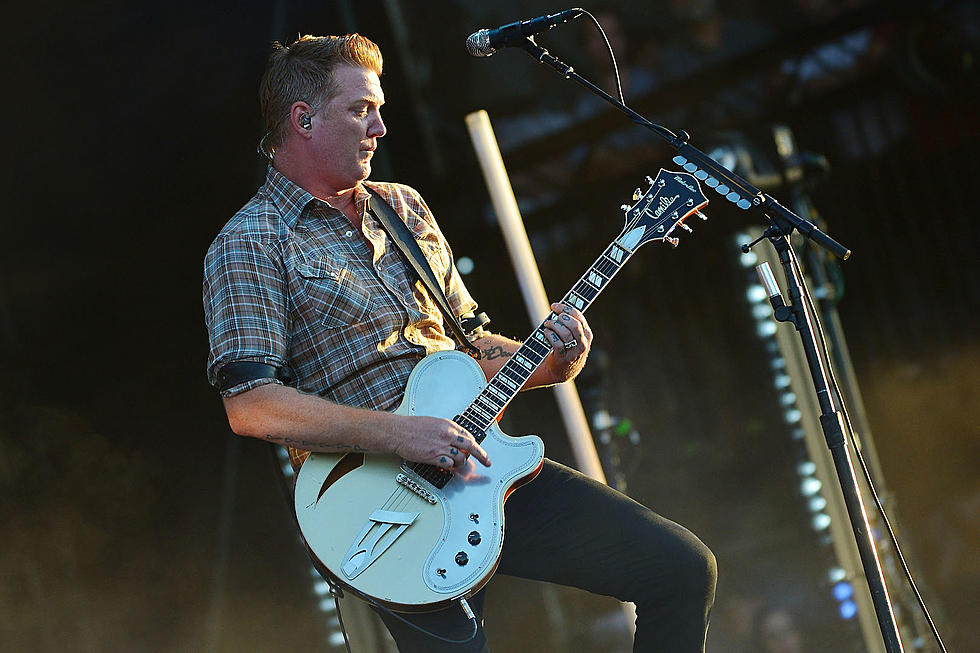 Josh Homme Sees Queens of the Stone Age Scaling Back on Touring
Jim Dyson, Getty Images
The 2010s have been a pretty solid decade for Queens of the Stone Age, but you could see the band pulling back a bit, at least in terms of touring, as they enter the 2020s.
Speaking with the Los Angeles Times, Josh Homme discussed the state of his band and dealing with the grind of the album-tour-album-tour cycle. "After the last Queens tour, I needed to take a break," stated Homme. "I don't think that style of putting out 10 more songs and touring for two years, I could ever do again like that."
The singer says he's enjoyed the break, taking some time to dabble in writing movie soundtracks.
As for the future, he adds, "In terms of notoriety, I really have no interest in getting any bigger," says Homme. "And if it were a little smaller, I'd probably be fine with that because there's nothing down that road — unless it allows me to pull musicians from a farther world to do this."
But "pulling musicians" does have its lure, as Homme has often enjoyed the camaraderie of working with others. After years away, Homme reactivated his Desert Sessions series with Volumes 11 & 12 arriving tomorrow (Oct. 25).
These sets feature Homme collaborating with ZZ Top's Billy Gibbons, Primus' Les Claypool, Royal Blood's Mike Kerr, Warpaint's Stella Mozgawa, Autolux's Carla Azar, Scissor Sisters' Jake Shears and more. You can get your orders in for Desert Sessions Vol. 11 & 12 right here.
Queens of the Stone Age Albums Ranked