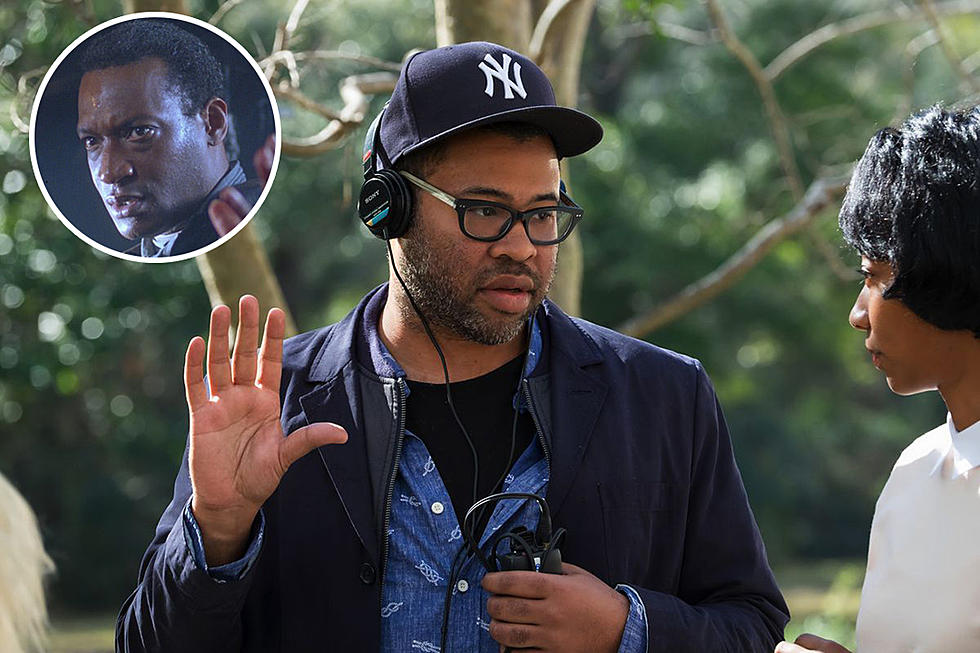 Jordan Peele Is Writing and Producing a 'Candyman' Sequel
Universal / Tri-Star
It was rumored earlier this fall and now it's confirmed: Get Out director (and future Twilight Zone rebooter) Jordan Peele will co-write and produce a sequel to the horror film Candyman. Peele and Win Rosenfeld's script will be directed by Nia DaCosta. The press release bills the film as a "spiritual sequel to the original which...
...returns to the neighborhood where the legend began: the now-gentrified section of Chicago where the Cabrini-Green housing projects once stood.  Production is expected to begin Spring 2019. Universal Pictures will release Candyman theatrically in the U.S. on June 12, 2020.
The original Candyman, based on a Clive Barker short story, was released in 1992, with Tony Todd in the title role. The character's origins are tied to the Civil War and racial politics; Before Todd's character was a supernatural slasher (he appears when you look in a mirror and say his name out loud five times), he was a black painter and businessman in the 1800s who was murdered by a lynch mob after he fathered a child with a white woman. It definitely sounds like the sort of material that the guy who made Get Out would have some ideas for. (In the press release, Peele calls the original Candyman "a landmark film for black representation in the horror genre" and "a major inspiration for me as filmmaker.")
There were two Candyman sequels in the 1990s, both of which starred Todd as well. Interestingly, Todd's name is not mentioned in the press release for Peele's film at all. Who exactly plays the new Candyman, and whether Todd appears in Peele and DaCosta's film in any sort of rule, remains to be seen (presumably before June 12, 2020).
Gallery - 18 Incredible Actor Transformations: