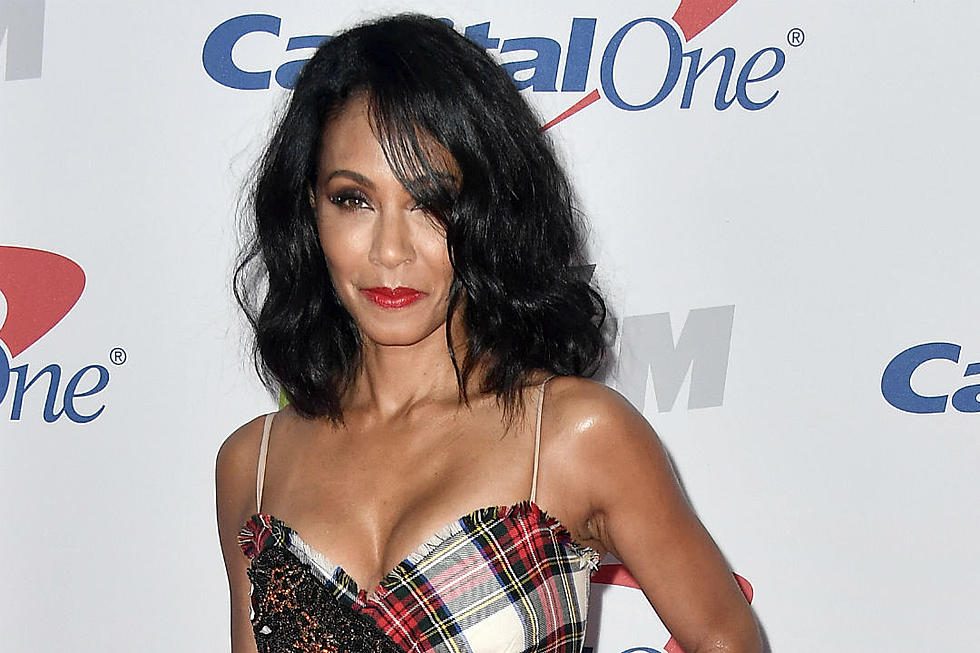 Jada Pinkett Smith Rips Golden Globes for Sleeping on Tiffany Haddish
Frazer Harrison, Getty Images
The comedy, in which Pinkett Smith starred, grossed nearly $150 million at the box office and received mostly positive reviews, even landing among Time's 10 Best Movies of 2017. Still, it received no Globes nominations, or even typical related press events or screenings, Pinkett Smith claimed (Entertainment Weekly, however, reports the film got a screening in July).
So, the actress took eligible voters among the Hollywood Foreign Press Association to task.
"I'm not upset about @TiffanyHaddish or @GirlsTripMovie not getting a nom... I'm discouraged about the fact that the Hollywood Foreign Press/@goldenglobes wouldn't even WATCH the movie," she tweeted.
"Girls Trip was one of the most successful films this summer & Tiff was hands down the funniest person on screen in 2017 and we couldn't get eyes on the film or a press conference. How could a nom happen & how much more critical acclaim must a movie have to simply get a screening?"
Pinkett Smith added that the Golden Globes' subsequent request for Haddish to present an award at the show was insulting. She proceeded to call the the ceremony's system "antiquated," but tempered her argument by noting "I dare not invalidate all the many journalists and people from all walks of life who have supported this movie by defining the issue as simply... racism."
Stars Cut Loose at the 2017 Golden Globes: