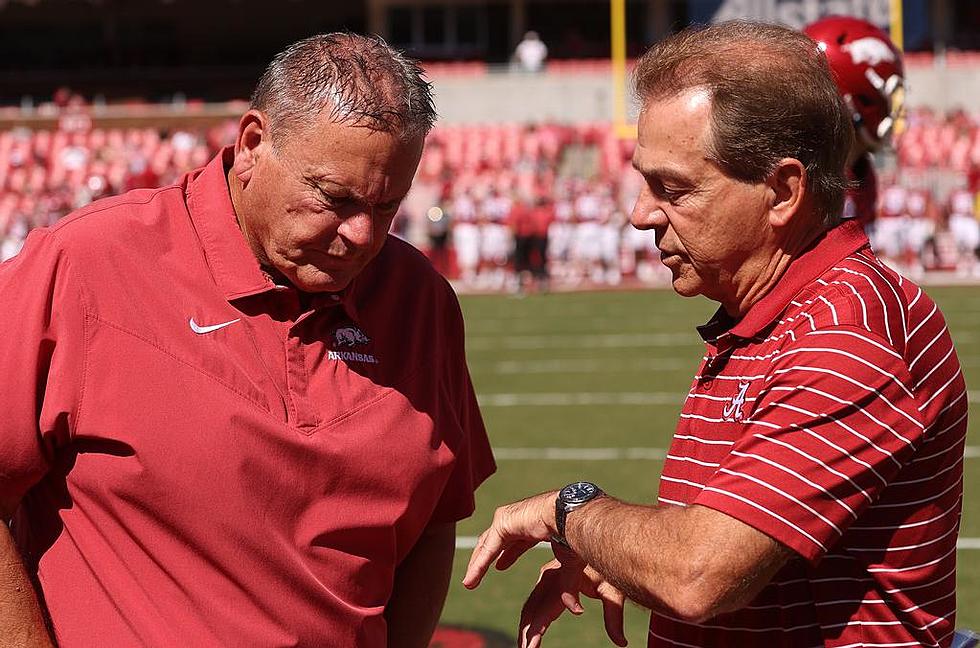 Alabama Sets Homecoming Date
Crimson Tide Photos / UA Athletics
Alabama has announced its homecoming date.
The Crimson Tide's homecoming will be on Saturday, Oct. 14, 2023, against the Arkansas Razorbacks.
The university made the announcement on Monday afternoon.
This is the first time since 2019 that the Tide has played the Razorbacks for homecoming and the fourth time since 2015.
It is also the earliest homecoming date for Alabama since 2018 which was on Oct. 13 versus Missouri. The Tide won the game 39-10.
Last season, Alabama won its homecoming game 30-6 against Mississippi State.
Homecoming week at the Capstone consists of a bonfire, pep rally, crowning the king and queen, and a parade prior to the game.
Alabama's season will kick off its seasons against Middle Tennessee State on Saturday, Sept. 2, 2023. Coverage will be on Tide 100.9 FM and the Tide 100.9 app which is free to download in the App Store.
Nick Saban's Coaching Tree: Where Are They Now?