Hurricane Harvey Is Poised To Pound The Texas Coastline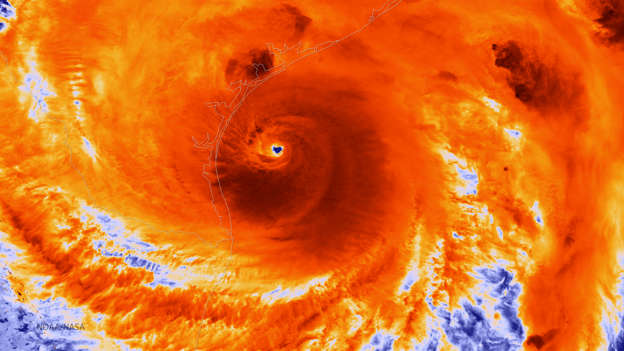 The National Hurricane Center is reporting that Hurricane Harvey is minutes away from landfall with winds of up to 156 miles per hour and 13-foot ocean surges. It is being labeled as "The Most Powerful Storm In Over A Decade" to impact Mainland United States.
Earlier this afternoon, Harvey strengthened Category 4 Hurricane Status with cities from Northern Mexico to Louisiana bracing for high wings, heavy rain, and flooding, according to The National Hurricane Center said. Once it hits land, Harvey is expected to stall, and dump over 3 feet of rain in areas of the Texas coast, and parts of Louisiana .
While many residents have fled the area, other residents are defying mandatory evacuation orders, and stocking up on food, flashlights, emergency generators, batteries, bottled water, fuel and sandbags. As many as 5.8 million people are believed to be in Harvey's path.
The National Hurricane Center is saying that, "Life-threatening and devastating flooding" is expected near the coast due to heavy rainfall and storm surge.
Louisiana and Texas have already declared states of disaster.
We will continue to monitor Harvey's Path .
For more information read HERE