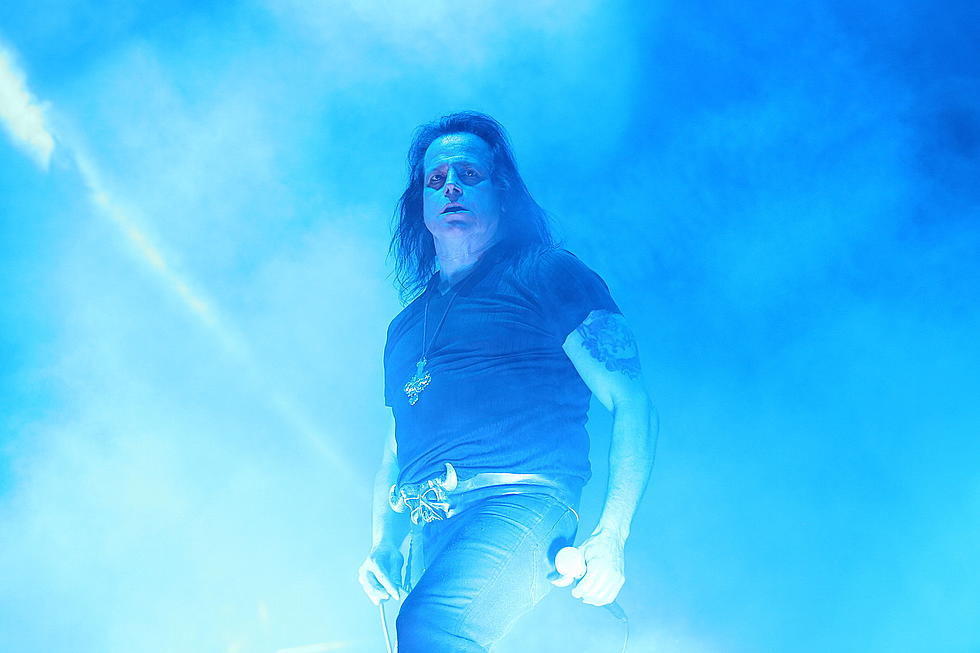 Glenn Danzig Shares Sneak Peek From His Upcoming Horror Movie
Alex Kluft, Loudwire
While the metal world patiently awaits Glenn Danzig's upcoming album of Elvis covers, "Evil Elvis" himself has lit up social media this week with a reminder that his directorial debut will be along shortly. Just take a look below at the latest "sneek peek" images from the Danzig upcoming horror anthology flick, Verotika.
That's right, a roll of three new Verotika shots gives us our deepest and darkest look yet into the anticipated movie. What do you see in the trio of mysterious images from the film?
"Gaze your eyes upon these," the official Facebook post from Danzig reads. "DANZIG's 'VEROTIKA' film nears completion in post production we thought we'd show the faithful DANZIG Fans & Verotikaholics an advance 'Sneek Peek' of a few scenes.'VEROTIKA' will be GLENN DANZIG's feature film directorial debut."
Last year, the "Mother" singer and reconvened Misfit told Revolver a little about his imminent picture, describing Verotika as sharing thematic elements with lauded 1960s and '70s anthology horror films from classic directors such as Mario Bava and Dan Curtis.
"It's an anthology," Danzig said. "Have you ever seen Black Sabbath with Boris Karloff? Trilogy of Terror with Karen Black as the lead in the three different stories? In my movie, each part is between 25 and 35 minutes."
As Danzig diehards can no doubt spot, Verotika takes its name from the musician and auteur's Verotika comic book series, written alongside esteemed comic writers such as Grant Morrison, Nancy Collins and Edward Lee. Danzig's adult-themed comic book company itself is named Verotik.
Is Danzig One of the 50 Best Metal Songwriters of All Time?