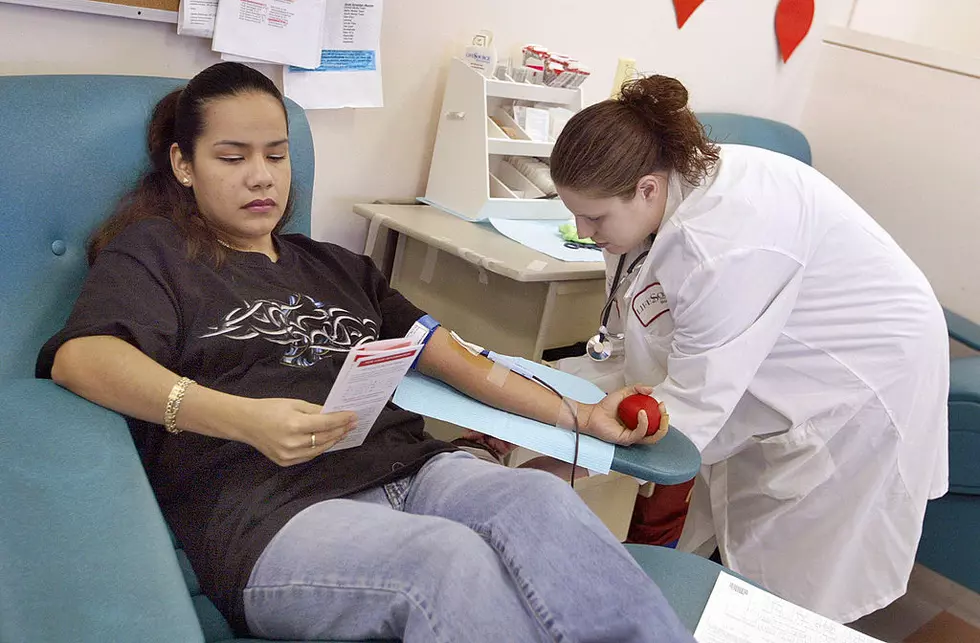 Give and Save Local. Moundville Public Library Hosts Blood Drive
Getty Images
Give and Save Local. Moundville Public Library Hosts Blood Drive
Enter your number to get our free mobile app
Blood drives are very special to me. My father had myelodysplasia syndrome, and it is considered a type of cancer. In his supportive treatments, blood transfusions were instrumental to his care. I'll never forget that.
I was excited to find out that the Moundville Public Library is hosting a blood drive. They have teamed up with Life South Community Blood Center with their bloodmobile. Save the date of Saturday, January 30, 2021, from 9:00 am until 3:00 pm. Click here to reserve a time slot to donate blood.
Just remember to donate blood with Life South, "you must be in good health, 17 years-old or older or 16-year-old with parental permission, weigh at least 110 pounds, and show a valid photo I.D." The Facebook event page also notes that there will be a "free give to all donors" and "FREE Covid anti-body testing."
I know firsthand how vital blood donations are to the community. Unlike in the movies, "blood cannot be manufactured, and blood donors are needed every day." Blood is needed every moment of the day.
The Moundville Public Library reminds us that "it's not about the needle. It's about the need. One pint of blood saves three lives." If you can't make this event, be sure to click here to find another blood drive on a day you are available.
(Source) For more information about the blood drive hosted by the Moundville Public Library, click here to follow their Facebook page. For more information about Blood Donation with Life South, click here.
'Rona Grab & Go Bag