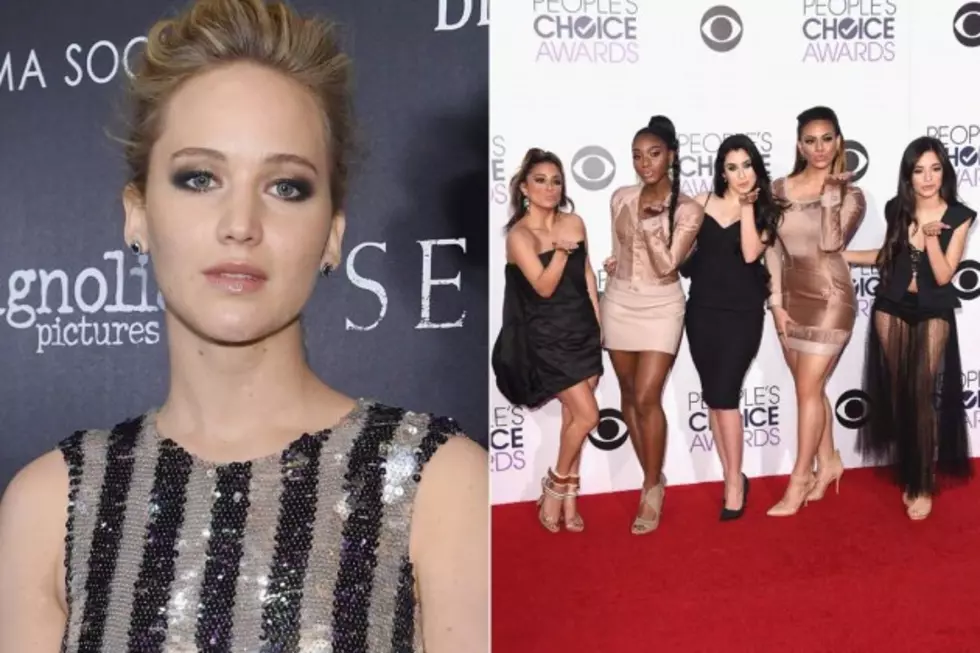 Fifth Harmony, 'The Hunger Games' Win Big at 2015 MTV Fandom Awards
Jamie McCarthy / Jason Merritt, Getty Images
If you feel largely under-appreciated by the media as a fan, MTV is here to help. The network launched its first ever Fandom Awards last year, and aired its second annual show last night (July 12).
Hosted by MTV stars Tyler Posey and Bella Thorne, the ceremony aims to honor fans and their often tireless efforts to vote their favorite TV shows, movies and celebrities to the top of whatever list they can. Fans were the ultimate deciding factor in choosing the winners as all votes were cast via social media. (Speaking of which, have you voted for PopCrush's Beach Babe and Hunk of 2015 yet?)
The Hunger Games: Mockingjay was this year's big winner, taking home the coveted Fandom of the Year award. The fan base managed to beat out 31 other nominations, because 32 was the specific number MTV thought was fitting for that particular award.
Meanwhile, Fifth Harmony's Harmonizers beat out Swifties, Directioners and Sheerios to take home the award for Fandom Army of the Year, indicating the true strength of their online dedication. Often-frustrating TV drama Pretty Little Liars nabbed the award for Feels Freak Out of the Year despite the fact that "Zayn Malik Leaves One Direction" was also nominated in the same category. And Twilight managed to retain a nugget of relevance when it earned the Best Fandom Forever award.
If you missed the awards show but wonder if your vote made a real difference, you can check out the full list of winners over on MTV.
See Photos of Celebs Like Jennifer Lawrence + More Without Makeup