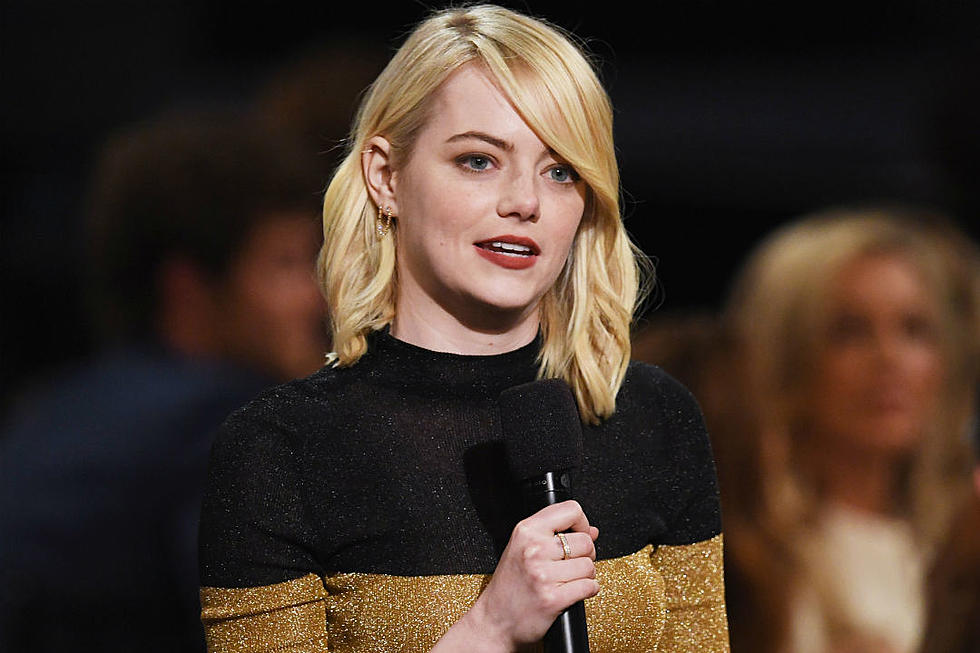 Emma Stone Recalls Male Co-Stars Taking Pay Cuts To Even Out Quotes
Kevin Winter, Getty Images
Emma Stone may be the reigning Best Actress Oscar winner, but she says she still has to battle for equal pay in Hollywood.
In a new interview with Out, Stone, who'll appear as Billie Jean King in the forthcoming Battle of the Sexes, says it's often fallen on her co-stars to help her achieve financial fairness.
"In my career so far, I've needed my male co-stars to take a pay cut so that I may have parity with them," she said. "And that's something they do for me because they feel it's what's right and fair. That's something that's also not discussed, necessarily — that our getting equal pay is going to require people to selflessly say, 'That's what's fair.'"
And the gesture is more than something symbolic, she explained — it could help change the course of how men and women are treated in the industry.
"If my male co-star, who has a higher quote than me but believes we are equal, takes a pay cut so that I can match him, that changes my quote in the future and changes my life," she said.
20 Things You Probably Didn't Know About Emma Stone: