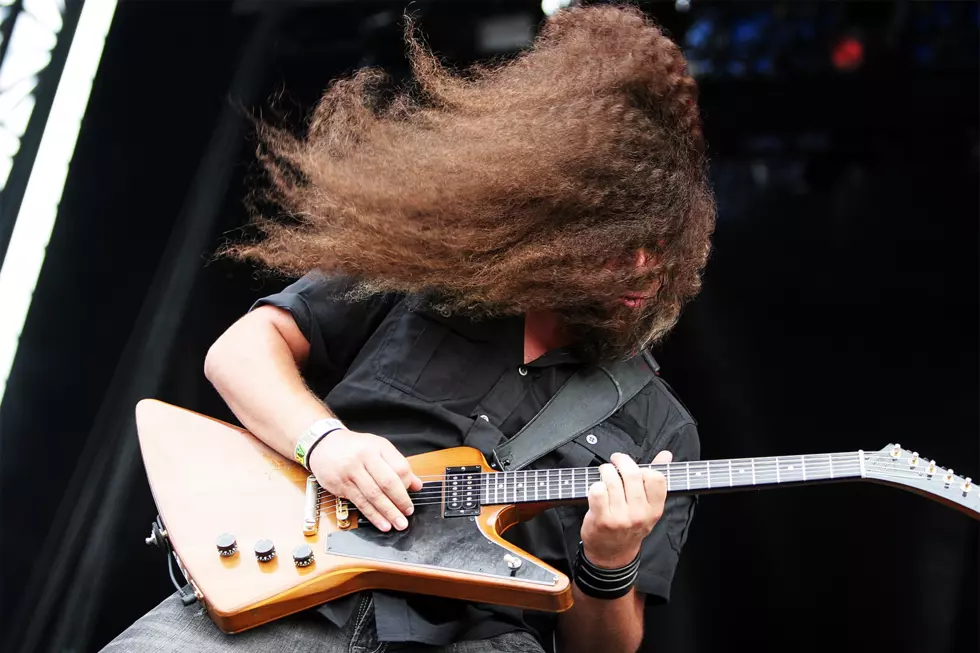 Coheed and Cambria Frontman Tricked Us All, Didn't Cut Hair Off
Getty Images: Roger Kisby
Yesterday (Nov. 8), Coheed and Cambria frontman Claudio Sanchez shocked the rock world when he shared pictures of himself after seemingly having his iconic hair cut off. He even quoted one of the photos, saying, "The time for change has come. You inspired me Lawrence, KS. Now, let's hit the beach! Surf's Up! #change #hair #MOD"
After getting picked up by ourselves and various other media outlets, the story had become the topic of rock discussion yesterday. It reached so wide that we even had people commenting on our Facebook page who claimed to have been unaware that the band were still together (even though they recently released their ninth studio album).
At their show last night, however, Sanchez concluded his charade. The singer began the set with his hair balled up underneath a hat, but when the beat kicked in, he flipped the hat off and let his luscious locks flow free.
The band shared a video clip of the moment from their Instagram account, but there are still conspiracy theorists out there who believe the band simply uploaded an old recording. Head below check out the band's clip, as well as a fan-filmed post for further proof.
View this post on Instagram
40 Worst Rock Tattoos of All Time