Cities With The Most and Least Stressed Pets
Wavetop
Enter your number to get our free mobile app
Don't worry Tuscaloosa didn't make the list, but our good friends up north did.
Pets get stressed out too, and it may have something to do with the city they live in. After all, some cities may get hit by many more thunderstorms while other cities may have frequent firework celebrations, creating entire clusters of stressed out pets hiding under their owners' couches.
Because some of these stress-inducing factors are out of our control, TakeSpruce recently ranked the U.S. cities where these factors are more prevalent. The map below plots out where these cities are located.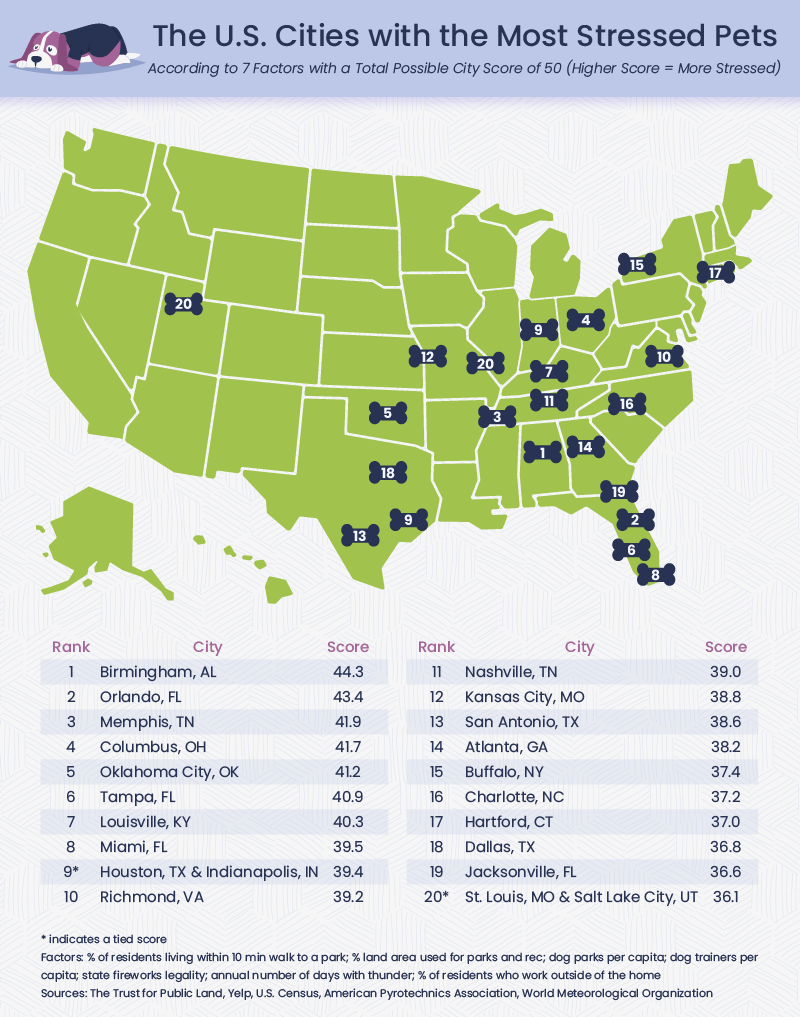 (Courtesy of GoldfishDigital)
Birmingham!! Really? I would think with Red Mountain and plenty of hiking and doggie parks that it definitely wouldn't be in the Top 20.
According to TakeSpruce:
Overall, the highest-ranking city was Birmingham, AL, scoring 44.3 out of a possible 50 points. Not surprisingly, Birmingham's high rank was due to the combination of a high incidence of stress-causing factors, like days in the year with thunder and open laws around fireworks, and a low frequency of stress-relieving factors. For instance, Birmingham, a city with over 200,000 residents only had 4% of land set aside for parks and recreation use. 
Interestingly, a CNBC report listed Birmingham as the third-most stressed city in the United States among human residents. Given that stressed people often seek to adopt or buy a pet as a way to channel those negative feelings, these trends show that maybe Birmingham leaders may want to rethink programs and city designs to aid in de-stressing people and dogs alike.  
On the other hand, here are cities with the most lax'd and least stressed animals.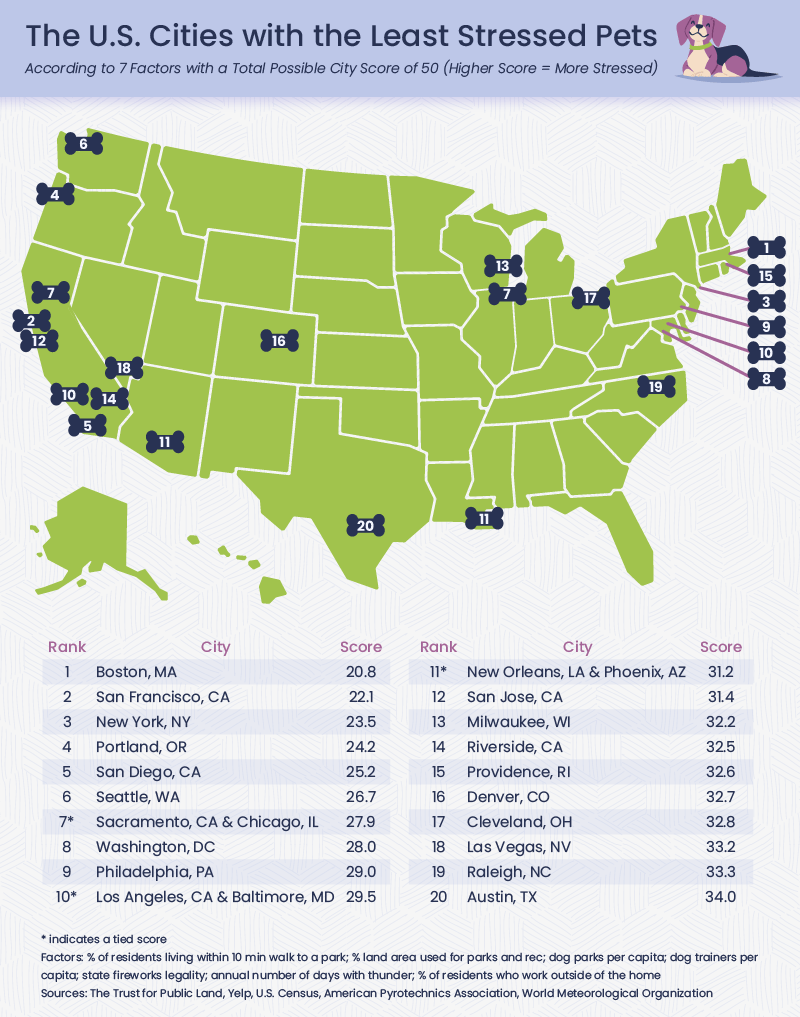 (Courtesy of Goldfish Digital)