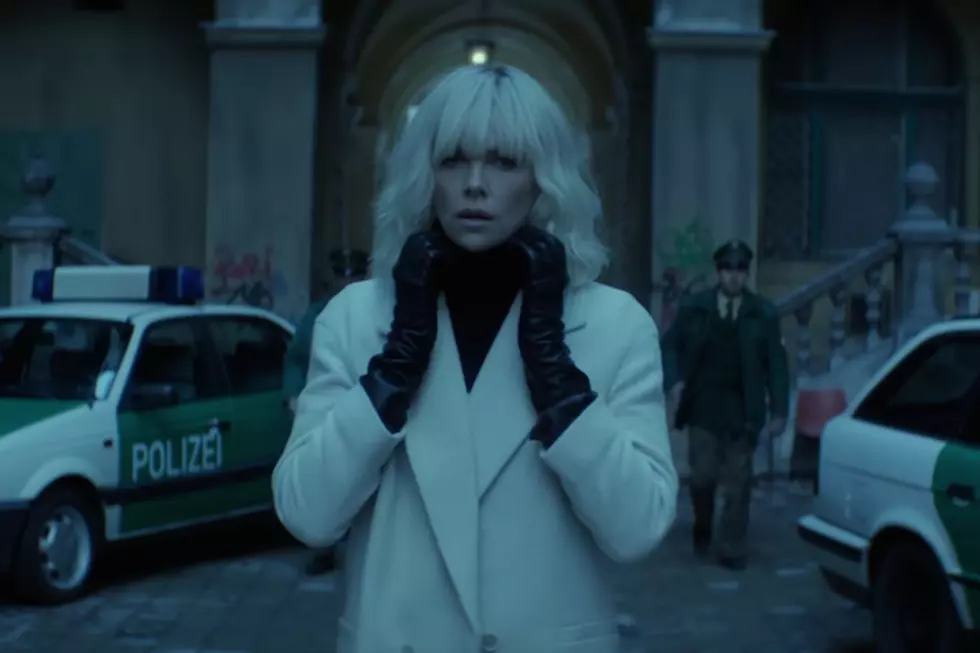 Charlize Theron Is Having a Blue Monday in the 'Atomic Blonde' Trailer Teaser
Universal
For those of us who are already suffering from John Wick withdrawal (Wickdrawal?), we're about to have another kickass action hero on our hands. Atomic Blonde stars Charlize Theron, who was newly minted as an action star in 2015's Mad Max: Fury Road, and who looks like all of our what-if-James-Bond-but-a-woman fantasies come true. She's the best at what she does, and what she does isn't very nice.
In Universal's new trailer tease, set, aptly, to New Order's "Blue Monday," Theron's Lorraine Broughton knows her way around a gun and can throw a punch like the best of them. Probably better. There are a few new shots in here, most notably that awesome bit at the end where everyone on the street opens their umbrellas at the same time.
If the Wick vibes are strong, that's because Atomic Blonde was directed by that film's co-director and fight choreographer David Leitch — but, according to our own Britt Hayes' review, it's more similar to a James Bond movie. And that's a compliment.
The crown jewel of Her Majesty's Secret Intelligence Service, Agent Lorraine Broughton (Theron) is equal parts spycraft, sensuality and savagery, willing to deploy any of her skills to stay alive on her impossible mission. Sent alone into Berlin to deliver a priceless dossier out of the destabilized city, she partners with embedded station chief David Percival (James McAvoy) to navigate her way through the deadliest game of spies.
Atomic Blonde hits theaters July 28, with a new trailer out tomorrow!