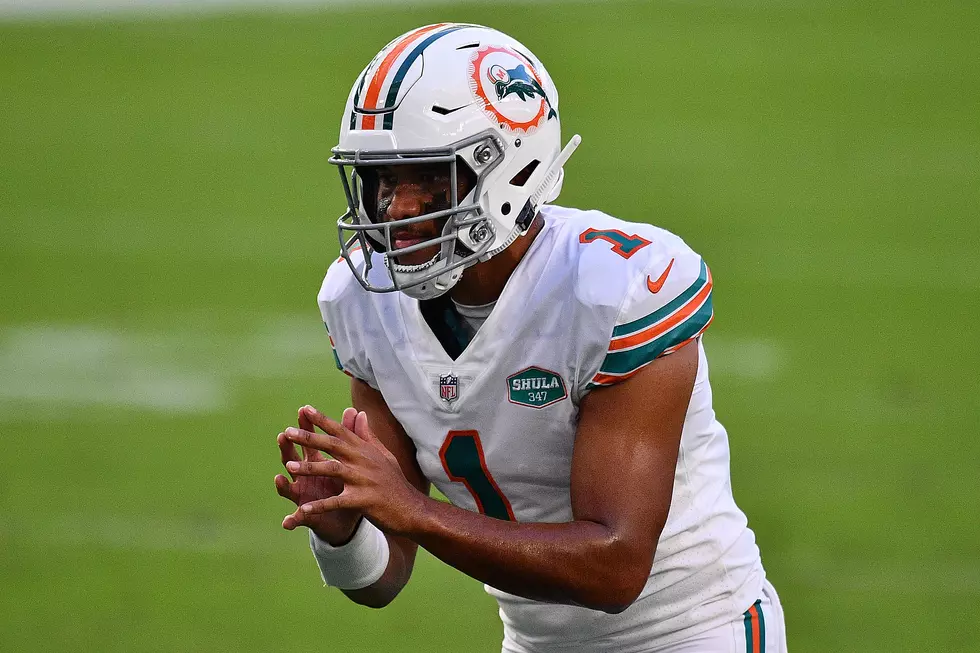 Byron Jones Expects a Big Jump From Tua in Year 2
Getty Images
Dolphins cornerback Byron Jones voiced his support of former Alabama quarterback Tua Tagovailoa on "Good Morning Football" Thursday.
"It's exciting. This team is comprised of a bunch of young guys," Jones said. "Obviously, he's going into his second year. What we saw last year was great for him but we expect a big jump. The kid's been working, I know he's been working. He's been a great kid. Really good head on his shoulders. And that's the beauty of it. We're surrounded by a bunch of good guys who want to be great again. So I'm looking forward to seeing his jump. His contributions to the team have been great so far, but we're looking for even something better this year."
The Dolphins selected Tagovailoa with the fifth pick in last year's draft. He started nine games and went 6-3 in those starts. He threw for 1,814 yards, 11 touchdowns and completed 64.1 percent of his passes. Against the blitz, Tagovailoa threw seven touchdowns versus just one interception, completed 64.7 percent of his passes and posted a 101.6 passer rating.
However, Tagovailoa was benched in games at Denver and Las Vegas when he was struggling for Ryan Fitzpatrick.
When the Dolphins moved out of the No. 3 spot it showed their commitment to Tagavailoa for at least the 2021 season. The return of OTA's, mini-camp and preseason this season could prove to be very beneficial in Tagovailoa's development. Miami also added Will Fuller this offseason and could use the No. 6 and No. 18 picks to get more help for Tagovailoa.
KEEP READING: Here are 50 of the most famous sports goofs