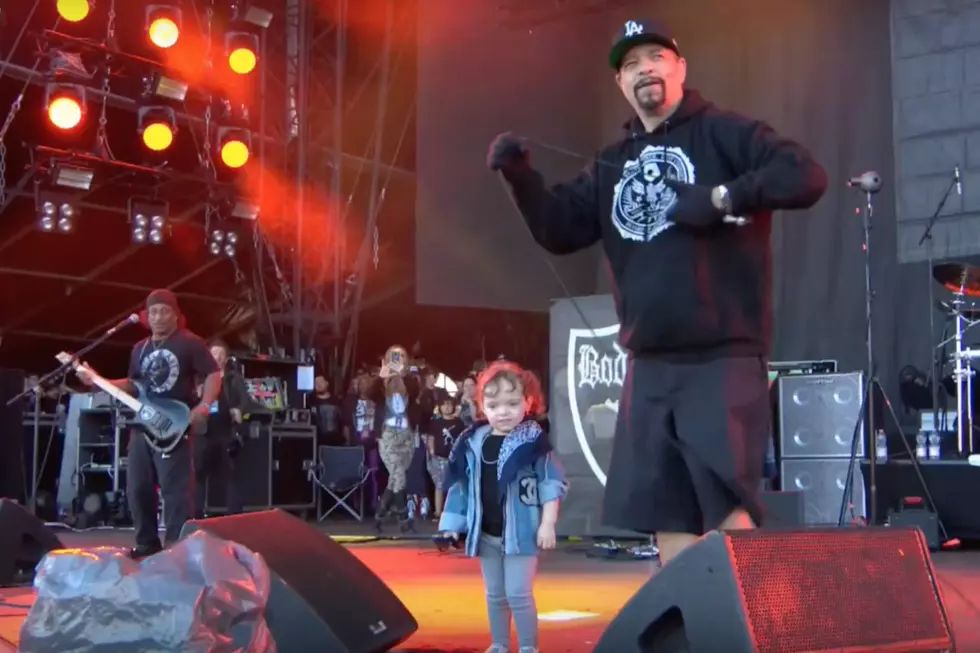 Body Count Bring Ice-T's Two-Year-Old Daughter Onstage For 'Talk Sh*t, Get Shot'
YouTube: Melomanclub Live
Ice-T said he'd do it, and the Body Count frontman is a man of his word. While performing at Germany's Rock am Ring festival, the crossover act brought Ice-T and Coco's two-year-old daughter, Chanel, onstage for "Talk Shit, Get Shot."
Bringing a toddler onstage for one of the most hyper-violent songs ever written is one of the most metal moves we've ever seen, and the German crowd loved it. "This is the youngest Body Count fan," Ice-T said as Coco walked the couple's daughter onstage. "Put your fist up, baby."
Body Count backing vocalist and Ice-T's son, Little Ice, even held the mic up to Chanel multiple times, but the youngster preferred to remain quiet.
"My daughter is metal," Ice-T told us at Rock on the Range. "My daughter was born during the making of Bloodlust. When she came out the womb, all she was hearing was playbacks of the tracks. She sings her A-B-C's like [gutturals]."
Watch Body Count bring little Chanel onstage at 52:00 in the clip above. For Body Count's full list of 2018 tour dates, click here.
Ice-T Talks About His Metal Daughter + More
See Bloodlust in the Top Metal Albums of 2017