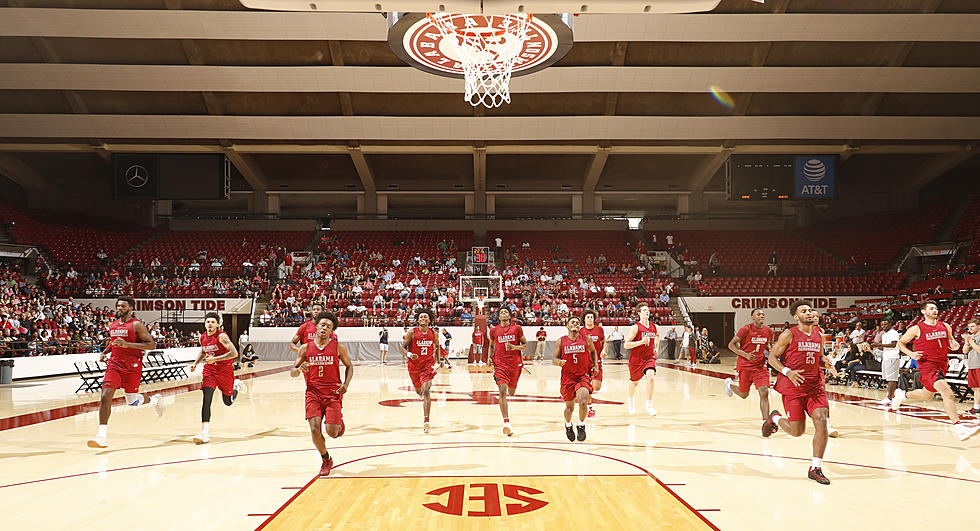 Bama Hoops Makes History with McDonald's All-American Roster
Crimson Tide Photos / UA Athletics
Alabama Men's Basketball made program history by having two signees in the same class make the McDonald's All-American roster.
Out of the 760+ nominees for the roster, Alabama commits, point guard Jaden Bradley and small forward Brandon Miller, both made the final 24 player roster for the Class of 2022, becoming the ninth and 10th players in program history to do so. Both players were five-star commits.
The McDonald's All-American Game, also known as high school basketball's biggest stage, is where the best high school basketball players in the nation are chosen through a series of votes by a selection committee. According to the McDonald's All-American website, the selection committee is made up of "some of the nation's most knowledgeable high school analysts, prep scouts, high school newspaper reporters, and prestigious basketball coaches."
Bradley plays for IMG Academy in Florida, where he elevated himself to the number one point guard (at the time of commitment) in the class of 2022 according to the ESPN 100. At the Nike Elite Youth Basketball League (EYBL) circuit last summer, the 6'2 guard averaged 17.6 points, 6.2 rebounds, and 6.1 assists through 11 games. He chose to play for Alabama over 17 other schools that offered him, including schools such as Arizona, Florida State, Gonzaga, and Michigan.
At 6-foot-8, Miller is the number four small forward (at the time of commitment) in the class of 2022 according to the ESPN 100. Miller plays for Cane Ridge High School, where he averaged 23.3 points, 8.0 rebounds, and 4.3 assists as a junior and led his school to a 15-1 record and won 2021 Tennessee Gatorade Player of the Year. He chose the Crimson Tide over Kansas, Tennessee State, as well as over the professional options of the G League Ignite and the NBL in Australia.
The only other schools to get more commits selected for the game that Alabama were Duke and Kansas, two blue blood basketball programs. Alabama's two representatives helped the SEC have the most players participating conference wise, with seven players.
Due to the COVID-19 pandemic, the game was canceled in 2020 and 2021. The game will take place for the first time in two years at the Wintrust Arena in Chicago on March 29th.
Highest Rated Recruits in Bama Hoops History
Take a look at the highest rated recruits to play for Alabama since 2000 according to 247Sports.
Which School Systems Require Face Masks in West Alabama?
Alabama Non Con Opponents