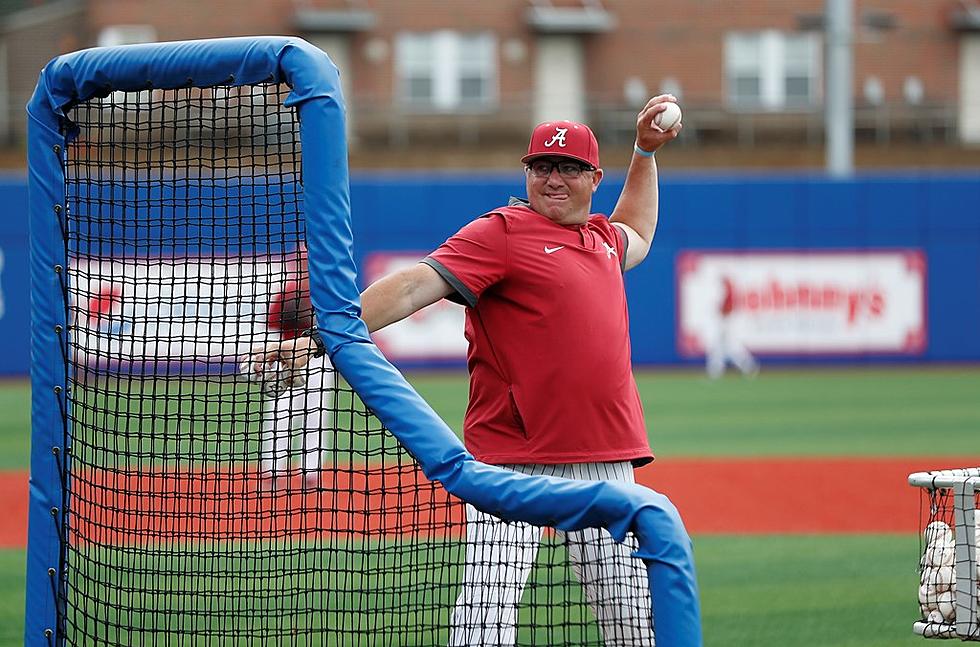 Bama Baseball Loses Veteran Hitting Coach
Photo by Crimson Tide Photos / UA Athletics
According to d1baseball.com's Kendall Rogers, Crimson Tide hitting coach Jerry Zulli will step away from the team and college baseball for personal interests. Zulli was coach Brad Bohannon's first assistant hire as a new head coach in June of 2017.
Before he began his time with Alabama, Zulli's long college baseball career as an assistant has included stops at Middle Georgia College (2002-2004); Memphis (2005-2011); South Alabama (2012-2015); Missouri (2016); and Louisiana Tech (2017).
Since his hiring, Alabama baseball has held a 105-82 combined record, including a 27-62 record in conference play.
In the 2021 season - a campaign that sent the Tide to their first NCAA tournament since 2014 - Alabama had a team batting average of .260 (12th in the SEC). Combined with a slugging percentage in the bottom half of the conference as well, Alabama's offense struggled to support the pitching talent throughout the past season.
For more content from J.R. and all the talented interns at Tide 100.9, make sure to tune in for Tide Tonight - Monday, Wednesday, and Friday - at 6:00 pm. You can hear all of our radio content on the new Tide 100.9 app.
LOOK: How Halloween has changed in the past 100 years