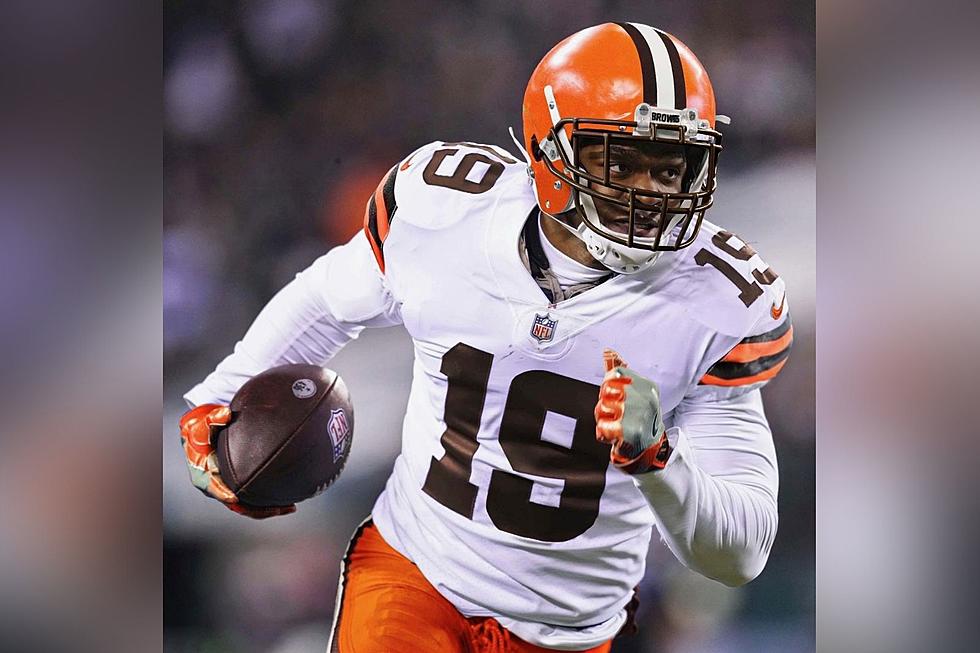 Amari Cooper Gets His First TD With The Cleveland Browns
Photo Courtesy @FieldYates
Former University of Alabama Wide Receiver Amari Cooper is looking good playing for a new team in the NFL.
After spending 4 seasons with the Raiders and 4 seasons with the Cowboys, Cooper has a new home in Cleveland with the Browns.
It only took the second week of the season for Cooper to nab his first TD reception on the Cleveland Browns. After a slow start in week 1, it's looking like Cooper could see some upside in the coming weeks in Cleveland as a receiver.
Cooper had only 3 receptions and 6 targets in his week 1 debut with the Browns where they defeated the Carolina Panthers.
In week 2, Cooper's numbers improved with 9 receptions and 10 targets including his first TD of the season. He ended the game with 101 yards but the Browns ultimately lost the game to the Jets.
Coming into this season, things looked good for Amari Cooper with a great Quarterback in place in Deshaun Watson. With Watson serving an 11-game suspension, Cooper has been getting adjusted to the Browns' backup Quarterback Jacoby Brissett.
So far, Amari Cooper has a total of 46 career touchdowns in 109 games.
With just over 7,000 yards in his career and 520 receptions, Cooper looks to increase that number and have a great season with the Cleveland Browns.
With a record of 1-1, the Cleveland Browns are currently first in the AFC North and will take on the Pittsburg Steelers in week 3 of the season on Thursday Night Football.
Hopefully, we'll see Amari Cooper with a big game on primetime TV.
Alabama vs Louisiana Monroe Week 3 2022
Gallery: #11 Alabama upset #5 South Carolina
Alabama vs Texas Week 2 2022