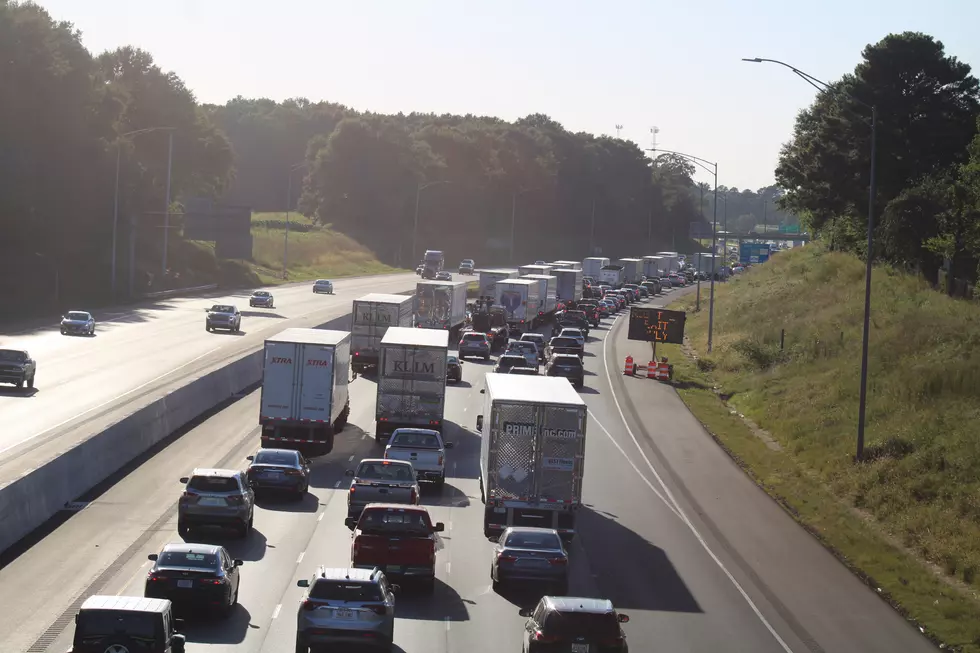 ALDOT: Covered Bridge Road Reopen Wednesday, All Repairs Complete
(Stephen Dethrage | Tuscaloosa Thread)
Traffic flow on I-20/59 westbound and Covered Bridge Road at Exit 86 is back to normal after the Alabama Department of Transportation completed the last of its repairs in the area Wednesday morning.
Covered Bridge Road shut down last month along with two of the interstate's westbound lanes at Exit 86 after the bridge was struck by a rental truck that was carrying a large piece of equipment on September 28.
ALDOT West Central confirmed the reopening of the bridge on Twitter following the announcement that the I-20/59 westbound lanes reopened Sunday evening.
ALDOT said the repairs, which were originally expected to last until November 18, finished sooner than expected.
There are plenty of other traffic woes to worry over in and around Tuscaloosa, but this one -- which snarled interstate traffic for days while repairs were underway -- is all wrapped up.
Top Stories from the Tuscaloosa Thread (10/24 - 10/31)
18 of the Top Stories published by the Tuscaloosa Thread during the week of October 17th, 2022.