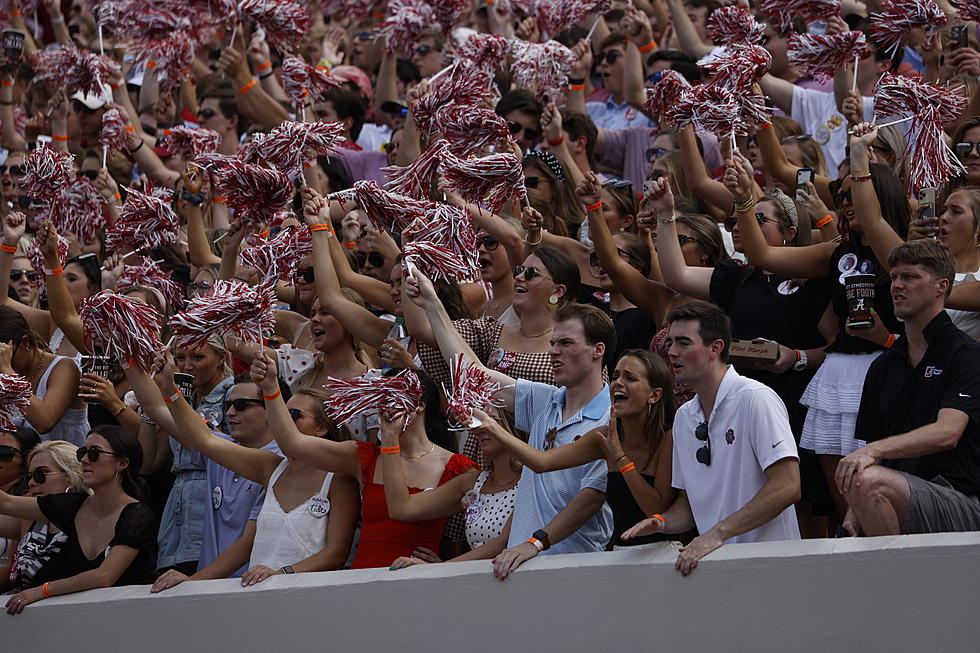 Alcohol at Bryant-Denny Stadium Could be Closer Than You Think
Crimson Tide Photos / UA Athletics
Per Nick Kelly of the Tuscaloosa News, alcohol sales at Bryant-Denny Stadium could be much closer than previously thought.
Kelly reports that the University of Alabama's concessionaire, Levy Premium Food Service LP, recently applied for a liquor license with the city of Tuscaloosa, and it could be approved by the city council as early as August 16.
If approved by the city council, the state of Alabama's Alcoholic Beverage Control Board would have the final say as to whether or not the application receives the green light.
The SEC opened the door for its 14 programs to begin selling alcohol at sporting events in 2019 and since that decision, six of the 14 institutions have begun doing so: Arkansas, LSU, Missouri, Tennessee, Texas A&M and Vanderbilt.
While Alabama looked to join the others in 2020 with alcohol sales at Coleman Coliseum, the plan was roadblocked by a proposed service fee from the city of Tuscaloosa.
UA athletic director Greg Byrne said in June that the plan was being reconsidered after an agreement had been reached between the city and the university.
"We appreciate our partnerships, especially with the City, and the efforts of all the public safety personnel and first responders who work in and around our venues," Byrne said to the Tuscaloosa News, "With the recent expanded collaboration between The University of Alabama and City of Tuscaloosa we will continue our due diligence and revisit the opportunity for alcohol sales at select athletics events with our University leadership."
If the application is approved, Bryant-Denny Stadium could begin alcohol sales as early as this season, marking the first time it has ever been available at an Alabama sporting event.
Iconic Photos From Alabama's 18 National Championships
Claimed or recognized, no FBS football program has more national championships than the Tide. Look back on all 18 titles in Alabama history with these photos.
Highest Rated Recruits of the Saban Era By Year
Check out Alabama's highest-rated recruit from each Crimson Tide recruiting class during the Nick Saban era.