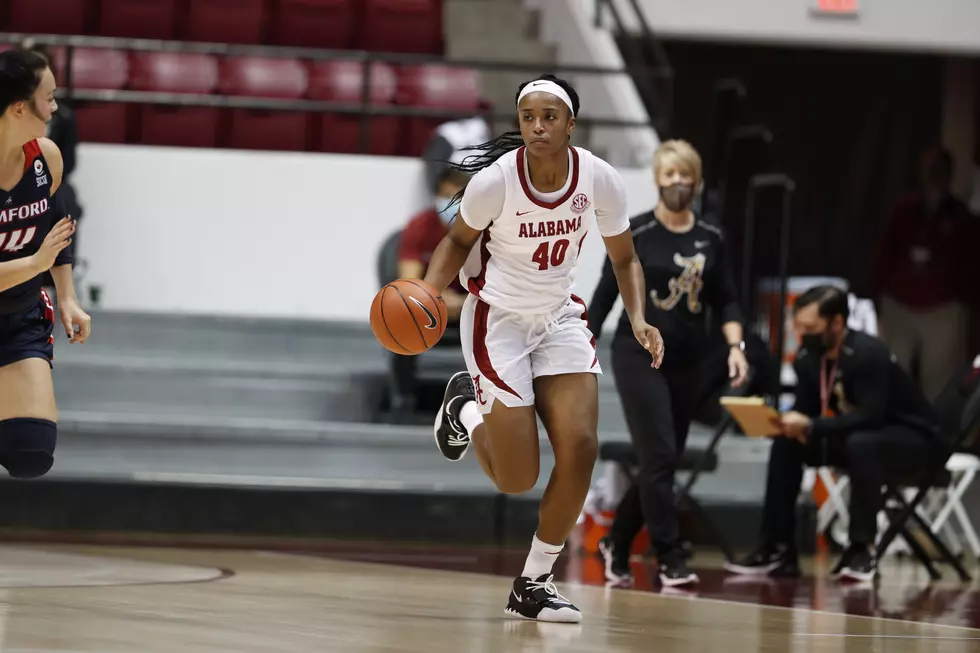 Alabama's Walker Finalist for Katrina McClain Award
Crimson Tide Photos / UA Athletics
Alabama women's basketball forward Jasmine Walker is receiving national recognition for her achievements on the court this season. 
Walker is a top 10 finalist for the 2021 Katrina McClain Award, given to the best power forward in NCAA women's basketball. McClain was a two-time All-American and the 1987 NCAA Division 1 Basketball Player of the Year. She was inducted into the Naismith Basketball Hall of Fame in 2012. 
The committee that decides the award winner is made up of current basketball head coaches, former hall of farmers, media members, and other influential figures. The award is in its fourth year of presentation.
So far this season, Walker's contributions have played a massive role in the Crimson Tide's success on the court. The Crimson Tide are 12-4 and 5-4 in a tough Southeastern Conference.
Walker ranks seventh nationally in three-point shots made, going 50 for 122 for a 41% make percentage. Currently, she ranks third in Alabama history for three-point percentage.
Overall, Walker ranks third in the SEC in scoring, averaging 19.8 points a game. Additionally, the 6-3 Alabama native averages 9.9 rebounds a game, leaving her less than a point shy of averaging a double-double per game. She is the only player in the SEC to rank top-5 in both scoring and rebounds. 
The winner of the award will be announced on April 9th.
Enter your number to get our free mobile app
Alabama Crimson Tide All-Time Passing Leaders