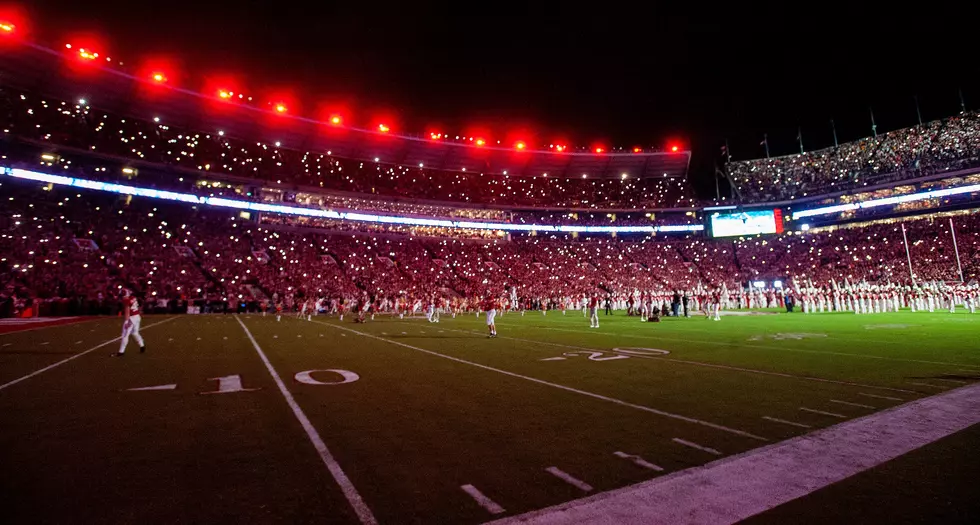 Mickey Welsh, Montgomery Advertiser via Imagn Content Services, LLC
On September 29, 2003, The Killers unleased one of the most powerful songs that has become the theme song to the lives of many fans. With over 7 million streams, "Mr. Brightside" is currently sitting at No. 10 on US Billboard Hot 100.
Without an official statement being made, "Mr. Brightside" has become Alabama's theme song. From being blasted in Bryant-Denny Stadium during games, to hearing it in bars, and hearing it throughout campus, the students know the words by heart and chant them with pride.
Back in October, Tommy Paradise wrote an article, asking the question, should Mr.Brightside be played in Bryant-Denny Stadium? The answer is yes, yes it should. Since my freshman year, I have heard this song played at each game multiple times that it has become a staple to the brand of Alabama football. This song has the same energy as when Dixieland Delight is played, so if taken away, there would be a small void to fill.
The second the intro starts, you can see friends hugging each other, fists in the air, yelling the words to this iconic song. It has defined us, and it would be a shame for it to not play in the stadium.
Famous Athletes Who Wore A Mask