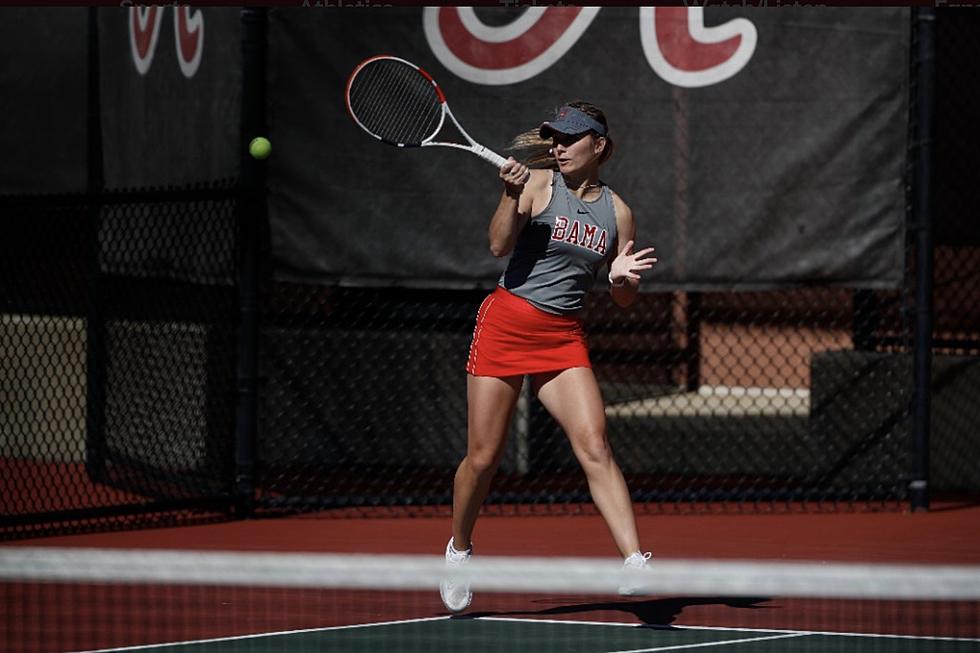 Alabama Women's Tennis Captured Ninth Straight Win
Crimson Tide Photos / UA Athletics
The Alabama women's tennis team have had a great start to the their season, making it one of their best since 2018. The Crimson Tide started off the season with a 9-0 win on Sunday at Alabama's home court. The Alabama women were able to capture their ninth consecutive win with a 4-2 victory over the win against the Gophers who traveled from Minnesota to face off the Tide.
The women who stepped on the court on Sunday were ready to go and have certainly set the bar high when it comes to showing what the Alabama woman's tennis team is about. Especially when looking at the Tides stats for their current wins against teams. After the ladies finished out all the matches for the day they had left the Gophers to drop down to a 11-2 with the loss against the Tide.
The matches opened up with your No. 7 pairing of Loudmilla Bencheikh and Anne Marie Hiser going 6-2 against Emilee Duong and Ekin Ercetin on court one. Then looking at court two Minnesota stole the win but then Bama reacted and took back a victory on court three followed win a win of 6-4 from doubles pair Ola Pitak and Kasia Pitak.
Moving forward to the single matches and taking a look at one of Alabama's strong single players Petra Sedlackova captured the Tide's second point with a 7-5, 6-4 win over No. 3 player Rizzolo. The Gophers had tried to hold off the Tide but just wasn't quite able to pull out the win against the Crimson Tide. The Alabama women were on a roll and kept playing strong throughout each court and ended up with the win, starting the year with its ninth win in a row.
For next week the ladies travel to Blue Gray National Tennis Classic in Montgomery, Ala. This will be a two-day tournament for the Alabama woman which will start on Feb. 25. Hopefully the Alabama ladies will pull out a win there in Montgomery and continue to keep pushing themselves to show what the Crimson Tide is made of.
Notable Bama Players to Play in the WNBA
The Top 10 Hottest Alabama Players from the 2021 Season
Alabama has seen its fair share of smoke shows and the 2021 team is no exception. We look back on the season and rank our top 10 hottest players; some we will see next year, and others we will mourn not seeing in Crimson again.
Most Shocking Crime Stories of 2021