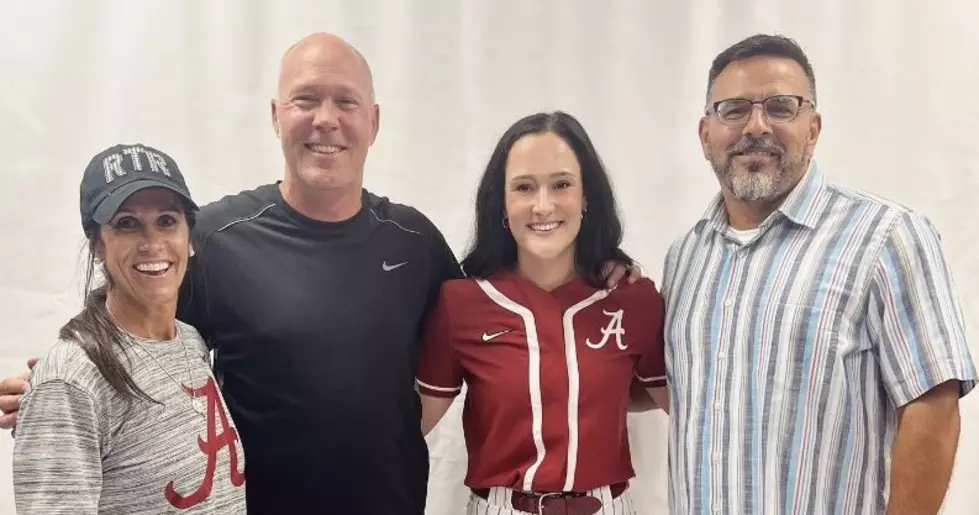 Alabama Softball Adds Big Bat By Way of The Transfer Portal
Photo Courtesy @faithhensleyy on Twitter
Alabama Softball is in full roster construction mode as the program transitions from Team 26 to Team 27. The Crimson Tide has seen six players enter the transfer portal and a seventh player graduate after the conclusion of the 2022 season.
Head coach Patrick Murphy is already adding four freshman to next year's team and found North Alabama utility player, Emma Broadfoot out of the transfer portal. On Saturday, former Ball State outfielder, Faith Hensley announced on her social media accounts that she is transferring to Alabama to play her super senior year for the Crimson Tide.
Hensley was the 2022 Mid-American Conference Player of the Year for the Ball State Cardinals. The outfielder batted .404 with 63 hits, 17 homeruns and 40 RBIs in 2022. Her batting average, hits accumulated and homeruns would have led Team 26 last season.
She earned First Team All-MAC for both her junior and senior years and finished her Ball State career with 25 total homeruns and a .499 on-base-percentage.
Hensley will come to the Crimson Tide and join a friend and former teammate. According to infielder Ashley Prange's social media accounts the pair played together prior to their time in college.
Team 27 is taking shape and now has 19 players on the roster as it heads into the Fall Ball period. Expectations will remain high with the return of Prange, Montana Fouts, Jenna Johnson and Ally Shipman. Adding the 2022 MAC Player of the Year will no doubt bolster an offense looking for a lift in 2023.
Alabama Football's Annual Lake Day - 2022
Take a look at the fun Nick Saban and his players had on the annual Alabama Lake Day!
2021 SEC Championship Game Alabama vs. Georgia
The Alabama Crimson Tide defeated the No. 1 ranked Georgia Bulldogs 41-24 to win the 2021 SEC Championship.
How Do Fans Sing 'Dixieland Delight' in Tuscaloosa, Alabama?
Alabama football fans add
a few extra lyrics
to 'Dixieland Delight' when it's played on the speakers in Bryant-Denny in Tuscaloosa, Alabama. What are they singing? And Why?