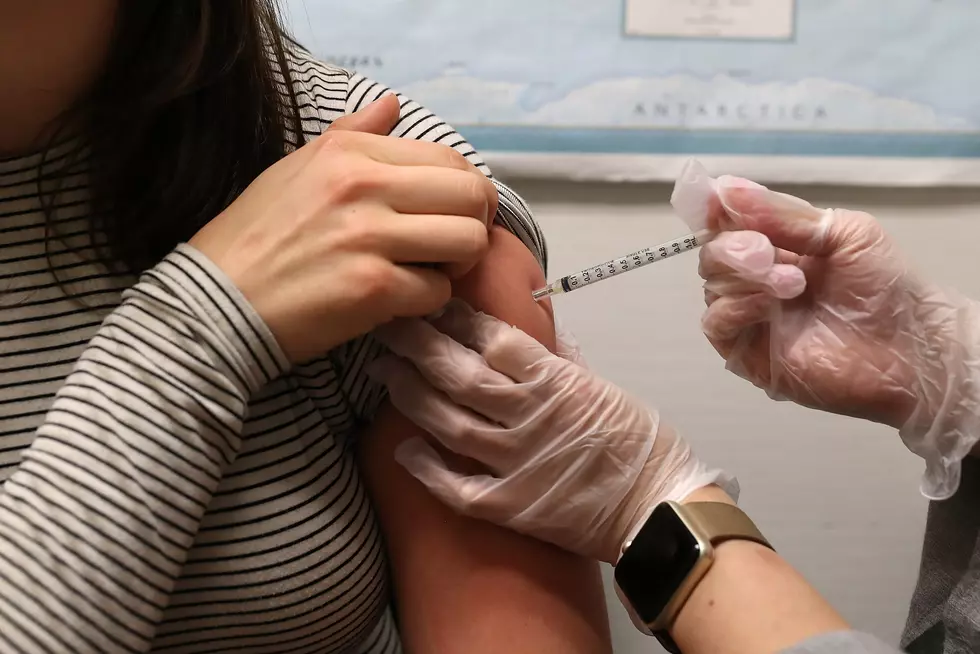 Alabama NAACP to Host $1,000 Drawing to Encourage Vaccinations
Getty Images
The Alabama state NAACP has announced that the organization will be sponsoring a drawing to encourage all Alabamians to get their COVID-19 vaccinations.
Citizens between the ages of 18 and 40 are eligible to participate in the drawing, which will award one fully vaccinated Alabamian with the grand prize: $1,000 cash.
The winner will be announced June 26, 2021 on our Facebook and Instagram pages.  All participant's pictures and personal info will be kept confidential. Alabama NAACP employees, Executive Committee members, Branch Presidents and their family members are ineligible to enter the contest. -Alabama NAACP Press Release
The NAACP also announced the big news on their Facebook page Wednesday through various engaging posts, which gained much attention online.
Check out the video below:
To qualify for the drawing, all participants:
Must be between the ages of 18-40
Must "Like" and "Follow" the Alabama State's Facebook page (click here).
Must "Like" and "Follow" the Alabama State NAACP's Instagram link (click here).
GET THAT VAC! Johnson & Johnson (single shot), Pfizer, Moderna or AstraZeneca (two shots) between May 1, 2021 and June 21, 2021
Snap a picture of themselves with their vaccination card and email it to info@alnaacp.org
For more information about the NAACP drawing, contact Deborah Persley, Alabama NAACP Communications Chair at 727-686-8251.
LOOK: Answers to 30 common COVID-19 vaccine questions
While much is still unknown about the coronavirus and the future, what is known is that the currently available vaccines have gone through all three trial phases and are
safe and effective
. It will be necessary for as many Americans as possible to be vaccinated in order to finally return to some level of pre-pandemic normalcy, and hopefully these 30 answers provided here will help readers get vaccinated as soon they are able.
Top Stories From The Tuscaloosa Thread (4/26-4/30)