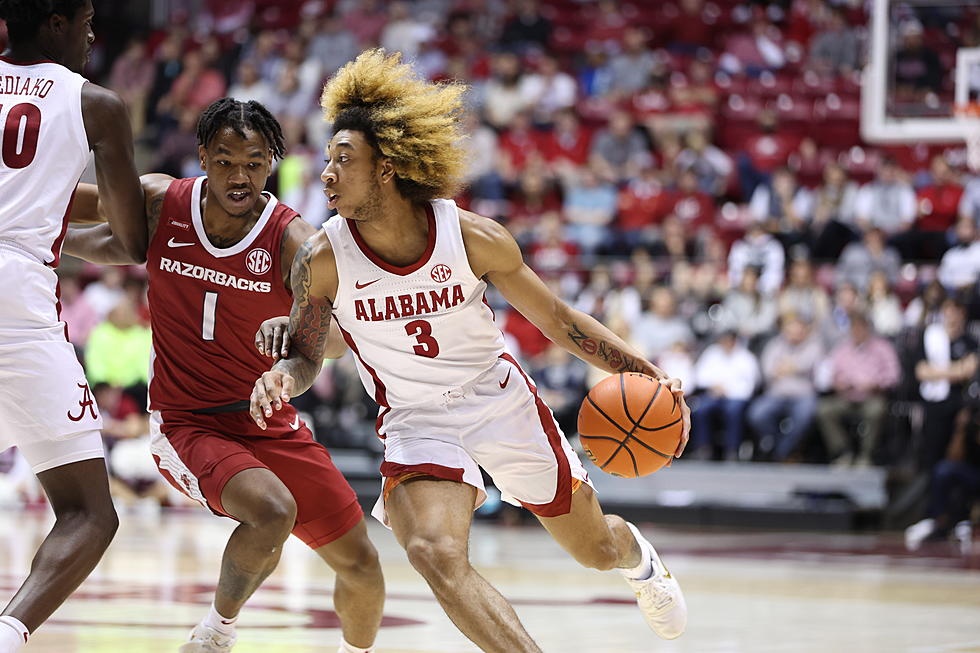 Alabama Looks for Third Straight Victory in Rematch vs Bulldogs
Crimson Tide Photos / UA Athletics
The roller coaster that has been Alabama basketball in 2021-22 continues this evening at Coleman Coliseum, with the Crimson Tide getting a chance to avenge one of their conference losses against Mississippi State.
In the last time these two teams faced off in Starkville a month ago, the Bulldogs won a thriller 78-76. Alabama shot the ball decently well compared to some of their other losses, but were severely out-rebounded by State, losing the boards battle 43-32, including 18-13 on offensive rebounds.
The first loss to the Bulldogs came as the third leg of the worst stretch of the season thus far for the Tide, their third straight defeat after losses to Missouri and Auburn. With a notable lack of intensity the first time around, Alabama knows what it is up against this time.
"We gotta come ready, they're a really good team and they play hard, so we just gotta come in with a tough mentality and be ready to fight," Jaden Shackelford said yesterday.
"Don't match their intensity, just beat their intensity, that's about it," added JD Davison.
Alabama was dominated by big man Garrison Brooks as well as guard Iverson Molinar in the first matchup, who put up 15 points and 10 rebounds, and 24 points, 6 rebounds, and 4 assists respectively.
If the Crimson Tide want to avenge their loss and get an important win tonight, they simply must give a better effort on both sides of the ball as well as do a better job against some of Mississippi State's stars.
One thing is for certain, this is an absolutely massive game for an Alabama team that is looking to stay on the right track and grab a third straight victory before heading off to Lexington for a rematch against top-5 Kentucky.
Highest Rated Recruits in Bama Hoops History
Take a look at the highest rated recruits to play for Alabama since 2000 according to 247Sports.
Alabama Basketball All-Time Scoring Leaders
Alabama Men's Basketball's Top Career Rebounders