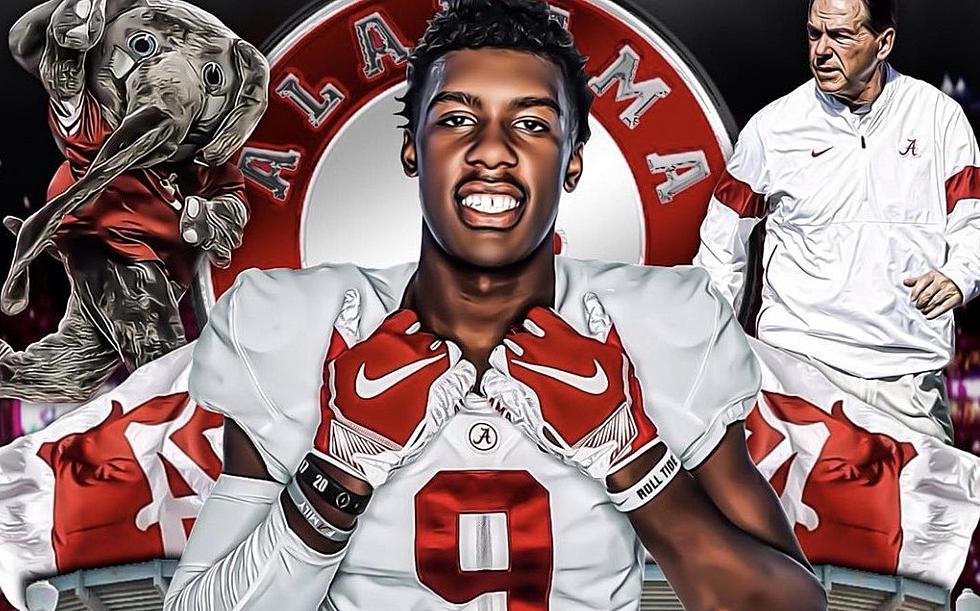 Alabama Adds Athletic Tight End to Its 2022 Recruiting Class
Photo Courtesy of @officiallly13 on Twitter
The Alabama Crimson Tide has had a busy June, hosting top high school prospects from around the country for football camps. The camps give Alabama head coach Nick Saban an opportunity to see players in person and extend scholarship offers.
Amari Niblack was one of the Crimson Tide's most recent visitors and his impressive athleticism helped him earn a scholarship offer to college football's top program. Niblack, a 3-star tight end out of Lakewood High School in Clearwater, FL. wasted no time as he announced his commitment to Alabama on his social media today.
The 6-foot-4, 230 pound tight end is considered to be the 24th-ranked tight end and the 71st-ranked prospect in the state of Florida. He chose the Crimson Tide over Florida, Florida State, Indiana and Maryland.
Niblack was assigned Alabama wide receivers coach Holmon Wiggins as his primary recruiter and Wiggins and the Tide made quick work of his recruitment. After receiving a scholarship offer from the Tide he changed his social media pictures to Alabama gear and committed just four days later.
Alabama now has the No. 11 2022 recruiting class according to 247Sports and is ranked No. 3 in the SEC.
Niblack is actually the second tight end to commit in the 2022 cycle as he will join Elijah Brown out of Dayton, OH. as the Alabama tight ends in this class. The class now currently has eight commitments and is highlighted by 5-star prospects Ty Simpson and Emmanuel Henderson.
LOOK: A history of Black representation in movies