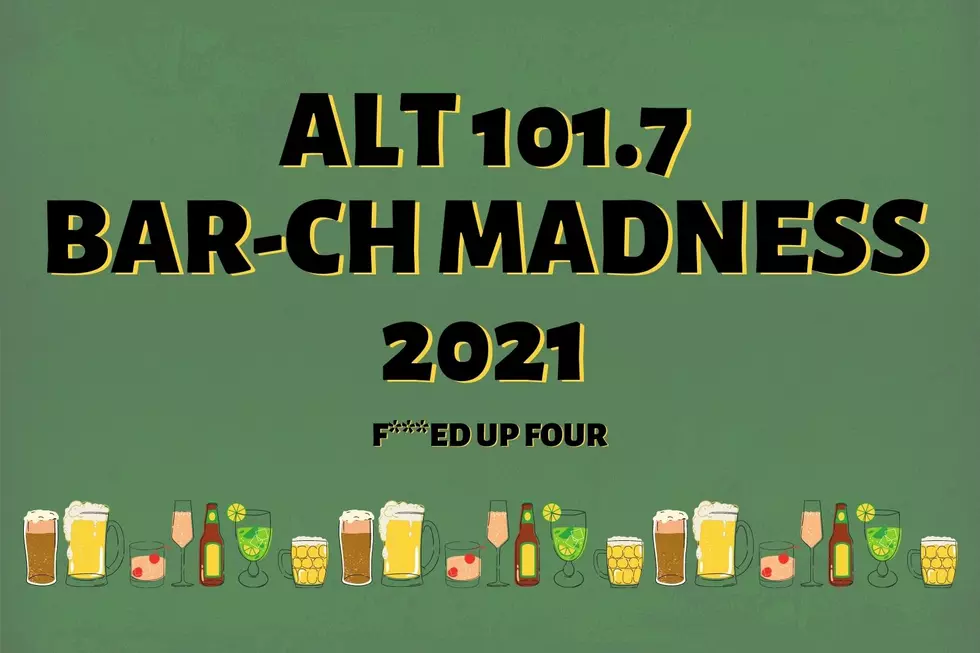 Vote Now in the 2021 Bar-ch Madness F***ed Up Four!
Savannah Bullard, Townsquare Media via Canva
The F***ed Up Four...we've all been there.
As 2021's Bar-ch Madness bracket competition comes to an end, we've got two POWERFUL matchups in our final four! It's a battle between oldies-but-goodies and new kids on the block, college staples versus townie favorites, the best of the best!
With hundreds of votes being cast each round, the competition has never been more fierce. On top of having some of the closest vote totals in Bar-ch Madness history, we're going to cut straight to the chase: the final two are going to be decided in a bitterly-fought battle.
And that battle starts right...NOW!
Take a look at your semi-finalists:
Choose your champion SATURDAY at noon. To get alerts every time a new poll opens, download the FREE Alt 101.7 app! We'll give you a reminder so no one misses out.
Since the weather threw us off our schedule, we've updated the final polling open/close dates accordingly. Check that out below. Polls will still open at noon and close 36 hours after they've launched. Here's the voting schedule:
F***ed Up Four: Opens April 1 @ noon, closes April 2 @ 11:59 p.m.
Choose Your Champion: Opens April 3 @ noon, closes April 4 @ 11:59 p.m.
Winner Announced: April 5 @ noon
Remember: you can vote as many times as you like, as long as you vote before Saturday at midnight. Show your passion! YOU design your winner!
The time starts now: let's get to voting in the F***ed Up Four! Vote now below. If the poll isn't working in our post, click here to open it in your internet browser.
MAY THE BEST BAR WIN!
The Premier Go-To Drinks at 7 of Tuscaloosa's Best Bars
What Are the Signature Drinks From Every State?
KEEP READING: 3-ingredient recipes you can make right now
CHECK IT OUT: See the 100 most popular brands in America